Comedian- Chris Monty (Boca Black Box- Boca Raton)
Originally posted on 12/21/20.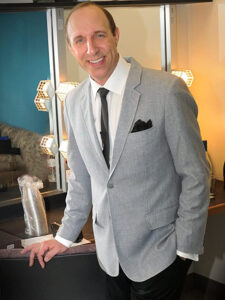 * Comedian- Chris Monty.
Tickets just went on sale…
If you want to see what a seasoned-professional- off the chart funny- clean comedian is all about…you gotta go see Chris Monty!
Trust Jeff Eats on this one, Chris Monty is absolutely terrific.
Like I – said 2 seconds ago, tickets just went on sale…
The Skinny:
Comedian- Chris Monty
Friday, January 15th, 2021 (8pm)
Boca Black Box
8221 Glades Road Suite #10,
Boca Raton, Florida 33434
Box Office: 561.483.9036
Tickets: bocablackbox.com also- check goldstar.com for discount tickets
Just a taste…
From bocablackbox.com
With over 20 years of stand-up comedy and television under his belt, Chris Monty continues to delight audiences worldwide. His latest high profile projects include his stand-up comedy special titled "What's the Worst That Could Happen" (Amazon Prime), Vinyl (HBO), Red Oaks (Amazon Prime), Paul Bart: Mall Cop 2 (Sony Pictures), Kevin Can Wait ( CBS), and Orange is the New Black (Netflix).
In his stand-up, Chris Monty channels a refreshing and unique style of the 1960's cool funnyman mixed with a modern chic. His unique take on current topics and storytelling are reminiscent of the comics that would keep The Rat Pack in stitches for weeks. He spans generations in that older crowds love his his cool, retro style and younger crowds see a cadence that they haven't seen on stage. It is truly something unique to experience.
Chris's experience as a stand-up lends itself to his wide ranging acting work also. He uses his quick improvisational skills and ability to use physical slapstick and timing to enhance his lead and supporting actor's roles. . Whether on screen or stage, Chris Monty has the chops to make your creative endeavor something to be remembered for months and years to come.