Rao's Made For Home Meat Lasagna (The Fresh Market- Boca Raton)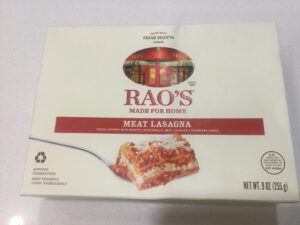 Rao's Made For Home Meat Lasagna.
Real short tale…
Yesterday- "tried" 2- 9oz packages of frozen Rao's Made For Home Meat Lasagna from The Fresh Market, 5540 North Military Trail, Boca Raton, Florida 33496, (561) 994-2221 on-sale for $3.99 (normally $5.99). Oven baked one, microwaved the other – and all I can say, LOUSY!- the meat lasagna had absolutely no taste whatsoever! Trust me on this one, my tastebuds were/are just fine and the pasta/meat/sauce/cheese combination literally had no taste- not to mention that the pasta had the consistency of a big old rubber band!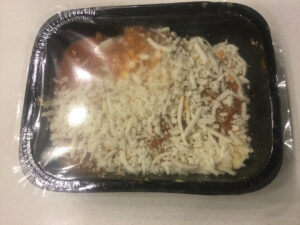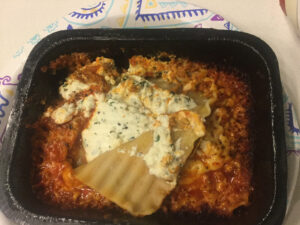 Now, you guys and Jeff Eats both know that this-food reviewing gig is purely a subjective call. With that in mind, you guys who "doubt" Jeff Eats' opinion and/or like to waste their money- a quick internet search will provide a ton of retailers (in addition to The Fresh Market) like Walmart, Target, Publix, Costco, Amazon that carry Rao's Made For Home Meat Lasagna.
For a complete list of Rao's retail products check raos.com.