A Band Called Honalee: The Music Of Peter, Paul And Mary (Boca Black Box- Boca Raton)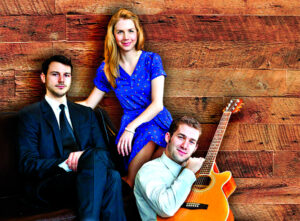 * A Band Called Honalee: The Music Of Peter, Paul And Mary.
Got something that Jeff Eats knows that you old "folkies" (or is it old "fogies") out there are gonna love…A Band Called Honalee: The Music Of Peter, Paul And Mary.
In a nutshell- you'll swear that Peter, Paul and Mary are on the stage!
You gotta go see this band…
A Band Called Honalee: The Music Of Peter Paul And Mary
Saturday, March 13th 2021
7:00 PM
&
Sunday, March 14, 2021
7:00 PM
Boca Black Box
8221 Glades Road #10
Boca Raton, Florida 33434
Box Office: 561.483.9036
Tickets: bocablackbox.com and goldstar.com (discount tickets)
Just one quick observation, there was only 1-Peter, there was only 1-Paul, there was only 1-Mary… A Band Called Honalee has 8-vocalists who apparently rotate in and out of the lineup- I guess it all depends on when/where the gig-is…it's probably all good, but Jeff Eats just wanted you guys to know, that you may see a different "lineup" than the one that Jeff Eats and Mrs. Jeff Eats saw at the Duncan Theatre/Lake Worth in 2016.
from abandcalledhonalee.com
A Band Called Honalee is a modern-day folk trio inspired by the music and legacy of Peter, Paul and Mary. Musically accomplished, interactive and energetic, their shows allow audiences to experience this timeless music live onstage once again.
The group believes the melodies and messages of the 1960s folk and folk/rock era are just as relevant today as they were when they were first sung, perhaps even more so. Their mission is to share this uniquely American music with new audiences, while rekindling the passion of life-long fans. Most of all, they celebrate the power of these songs to inspire people and bring them together once again.
A Band Called Honalee has a roster of 8 different vocalists who are all members of the Honalee family. Their names are Eli Zoller, Sarah Randall Hunt, Chris Ware, Matt Duré, Hanley Smith, Joe Young, Suzanne Lenz and Sam Sherwood. Each maintains an active solo career, in addition to frequently appearing with A Band Called Honalee around the country
The group maintains an active national touring schedule, with frequent appearances at performing arts centers, concert series, music festivals and arts conferences nationwide, including Arts Midwest, Performing Arts Exchange/SouthArts, and Pennsylvania Arts Presenters Conferences.
Their recordings have been featured on The Folk Connection (bostonpete.com) radio program, which showcases excellence in folk. Most recently, A Band Called Honalee has been asked to participate in educational outreach programs across the United States, where they nurture music students of all ages in songwriting and explore the continuing cultural relevance of this vital American music.