Win A $25 Cafe Vico Gift Card (Fort Lauderdale)
This contest started on 10/3/20. This contest has a winner.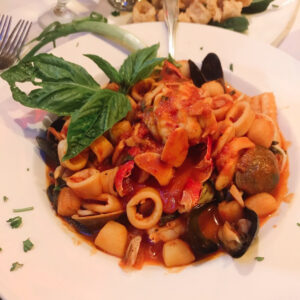 * Win A $25 Cafe Vico Gift Card.
Jeff Eats got a $25 Cafe Vico Gift Card to give to one of you guys…
The game- the first 25 "reader-comments" received – will be entered in a "blind hat pick"! You can submit as many comments as you'd like but- Please, only 1- reader comment – per day…play fair!
The $25 Gift Card is good at Cafe Vico, 1125 North Federal Highway, Fort Lauderdale, Florida 33305, (954) 565-9681.
You guys can check menu/prices/info at cafevicorestaurant.com.
Posted on January 21st, 2018
***** DISH OF THE WEEK (Sunday- 1/21/18- Cafe Vico)
One of Jeff Eats' favorite menu items…
CHICKEN MARSALA (with pasta side)
$24.95
Cafe Vico
1125 North Federal Highway
Fort Lauderdale
(954) 565-9681
cafevicorestaurant.com
Latest Review: 6/30/2008
Jeff Eats and Mrs. Jeff Eats have been fressing at Cafe Vico for over 20 years. No bs here- the joint's food and service have always been right on the money! I singled out Cafe Vico's chicken marsala for special attention, but trust me- in all the years of going there- I can't recall a single dish that wasn't real good! While I'm on the the subject of real good- these Vico Meatball Sliders (2-$12- that I had two nights ago) ain't- no slouches either!
Posted on June 30th, 2008
***** Cafe Vico, 1125 North Federal Highway, Fort Lauderdale, Florida 33305, (954) 565-9681.
Cafe Vico is one of my favorite Southern Italian Restaurants in South Florida. Over the past 10 years or so, I have eaten in this joint something like 12-13 times. Do yourself a favor and check Cafe Vico's website at www.cafevicorestaurant.com for menu/pricing/hours/photos. Although not exactly a tee shirt/shorts kind of a joint, I have been known to show up at Cafe Vico in that very costume and never felt out of place.
Cafe Vico is maybe a dollar or two more expensive than your favorite neighborhood Italian joint…the few bucks-more are well spent. The food is absolutely terrific as is the service. If you check the website, you will also find that Cafe Vico is a very attractive looking joint with a decor of a small Southern Italian Country Inn.
Cafe Vico's menu features all of the standard favorites…mine being veal parmigiana. There are loads of pasta, fish-seafood, chicken and meat-veal dishes to please all tastes.
Cafe Vico is worth making a special trip for. Be smart and make a reservation, because it is an extremely popular restaurant and is always busy.
Cafe Vico is open 7 days a week for lunch and dinner.
Try this one!!