Comedian- Peter Fogel (Boca Black Box- Boca Raton)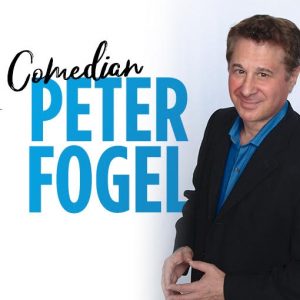 * Comedian- Peter Fogel.
Tickets just went on sale…
Trust Jeff Eats on this one- Fogel is one of the funniest "clean" comedians currently working America's comedy club/casino/convention/theater circuit.
Don't miss him!
A taste…
The Skinny:
Comedian- Peter Fogel
Friday, March 13th, 2020 (8pm)
Boca Black Box
8221 Glades Road Suite #10,
Boca Raton, Florida 33434
Box Office: 561.483.9036
Tickets: bocablackbox.com (use code: FOGEL at checkout and get 50% OFF)
also check goldstar.com for discount tickets
from bocablackbox.com
The touring star of My Mother's Italian, My Father's Jewish, and I'm in Therapy! Appearing at the Boca Black Box this March…
Peter J. Fogel is one of America's funniest comedians that you've never heard of… but have seen countless times on television. From comedy clubs, to cruise ships and Las Vegas theaters, he's opened for such stars as Rita Rudner, Jimmy 'J.J' Walker and Robert Wuhl (HBO's Arliss).
He's shared the stage or has worked with Jason Bateman, Ed Asner, Shirley Jones, Robin Williams, Harry Anderson, Ray Romano, and Jon Stewart. Peter's also written for such stars as Academy Award nominee Chazz Palminteri (A Bronx Tale, Bullets Over Broadway.) This is a show you won't want to miss!