The Salty Donut (Miami)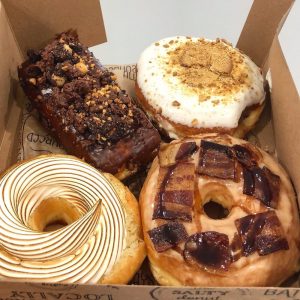 ***** The Salty Donut, 50 Northwest 23rd Street, Miami, Florida 33127, (305) 639-8501.
Got a real good donut joint for you guys to check-out, The Salty Donut in Miami (Wynwood).
Just between you guys and Jeff Eats- I know my donuts- and I'm telling you guys that The Salty Donut makes some of the most delicious donuts that I and for that matter Mrs. Jeff Eats have ever eaten!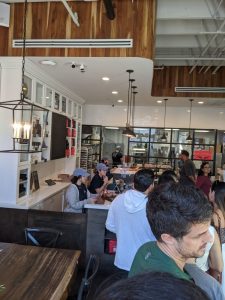 Simple tale to tell, this past Super Bowl Sunday we discovered The Salty Donut and I'm telling you guys- this joint is an absolute must try. Simple concept- order/pickup at counter, 6 "always" & rotating lineup of "sometimes" donuts/coffee- menu, indoor table & hi-top seating/out-door bench seating, open Tuesday-7:30am-6pm/Saturday-Sunday 8am-6pm, closed on Monday.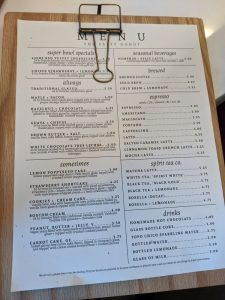 Like I said a couple of seconds ago- delicious donuts that are an absolute must try!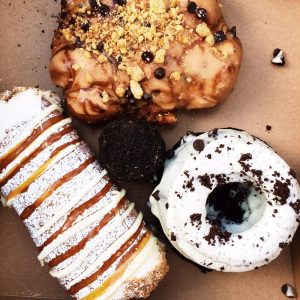 Let me wrap The Salty Donut by saying- you can check menu/prices/info at saltydonut.com.