Bronx Bagel & Deli (Deerfield Beach)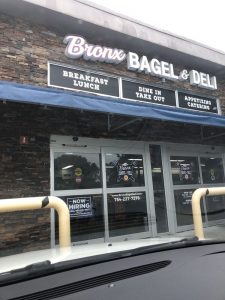 ***** Bronx Bagel & Deli, 230 South Powerline Road, Deerfield Beach, Florida 33442, (754) 227-7276.
Got a real good bagel/deli joint for you guys to checkout- Bronx Bagel & Deli in Deerfield Beach.
Cutting to the chase, no matter what anyone else tells you I- Jeff Eats "know" my bagels and deli- and I'm telling you guys that Bronx Bagel & Deli is an absolutely terrific joint and that you gotta try it!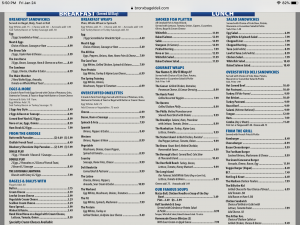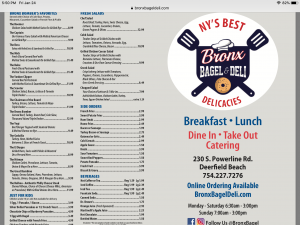 Simple tale to tell, yesterday afternoon- Jeff Eats and Mrs. Jeff Eats "discovered" Bronx Bagel & Deli and trust me- the joint's food was off the chart dynamite…order at counter-food delivered to tables, reasonably priced- all day breakfast/ salads/ sandwiches/ wraps/ burgers/ soups/ baked goods/ in house baked bagels & bialys menu, open Monday-Saturday 6:30am-3pm/Sunday 7am-3pm.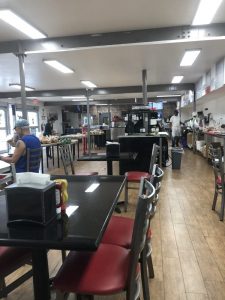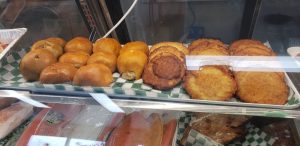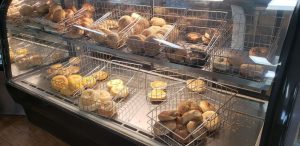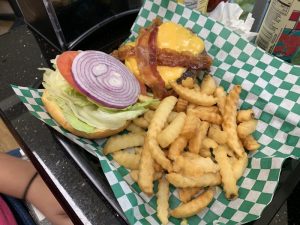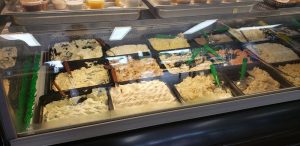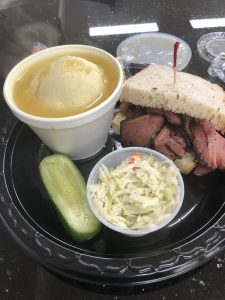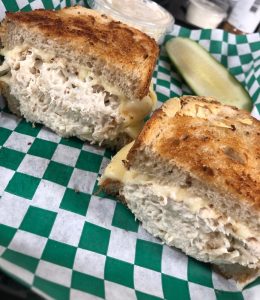 Let me wrap-up Bronx Bagel & Deli by saying that the joint absolutely killed! Over the years, Jeff Eats has been in a ton and I do mean a ton- of both full service and fast food Florida bagel/deli joints and I gotta tell you that Bronx Bagel & Deli is definitely one of the best that I've been to!
You guys can check menu/prices/info at bronxbageldeli.com.