Win A $25 Bru's Room Sports Grill Gift Card (Coconut Creek, Delray Beach, Deerfield Beach, Boynton Beach, Pompano Beach, Coral Springs, Sunrise, Pembroke Pines, Royal Palm Beach)
This contest started on 12/16/19. This contest has a winner.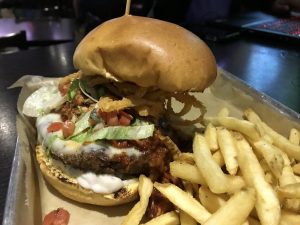 * Win A $25 Bru's Room Sports Grill Gift Card.
Jeff Eats got a $25 Bru's Room Sports Grill Gift Card to give to one of you guys!
The game- the first 25 "reader-comments" received – will be entered in a "blind hat pick"! You can submit as many comments as you'd like but- Please, only 1- reader comment – per day…play fair!
The $25 Gift Card is good at any Bru's Room Sports Grill and Bru's Room Wings N Things location.
Check menu/prices/locations/info at brus.com.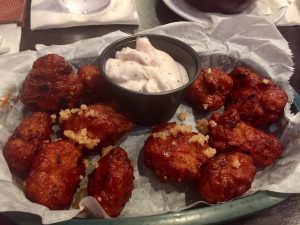 Posted on July 31st, 2008
***** Bru's Room Sports Grill, 5466 W. Sample Road, Margate, Florida 33073 (954) 968-3663.
Bru's Room Sports Grill is a South Florida sports/bar chain…there are currently 7 locations. Bru's is owned by former linebacker Bob Brudznski (thus the name Bru's, if you were wondering) who played for the Miami Dolphin's from 1981-1989.
Everyone and their mother knows that sports/bars literally dot the South Florida landscape…we got Duffy's…we got Ale Houses…we got more sports/bars than you can shake a stick at. Bru's is a sports/bar…food, booze, tvs galore, small game rooms, djs and live music.
Over the years, I must have eaten in the Margate joint at least 15 times. My most recent Bru's outing was just last week at the Deerfield location. Am I going to tell you that Bru's food is fantastic?…of course not, after-all this is a sports/bar. I will tell you that Bru's menu which is loaded with appetizers, burgers, sandwiches, salads and tons of entrees is very reasonably priced and the food is decent. By the way, Bru's prides itself on its chicken-wings and they happen to be very-very good. You can checkout Bru's website at www.brusroom.com for menu/prices/locations/details.
Joints like Bru's serve a very valuable purpose…decent food at very reasonable prices… relaxed and casual atmosphere. By the way, I have never been in a Bru's (dinner time and late at night) when the joint hasn't been packed. Bob Brudznski ain't no Dan Marino so "fame" alone isn't the reason that he currently has 7 of these joints and more on the drawing-board.
Bru's is open 7 days a week from 11am-2am.