DISH OF THE WEEK (Sunday- 11/10/19- Millie's Restaurant- Sarasota)
***** DISH OF THE WEEK (Sunday- 11/10/19- Millie's Restaurant).
One of Jeff Eats' favorite menu items…
CHICKEN SALAD CROISSANT SANDWICH
($10.29)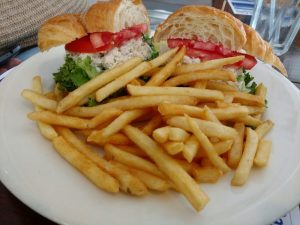 Millie's Restaurant
3900 Clark Road
Sarasota
(941) 923-4054
milliesrestaurantsarasota.com
Latest Review: 6/14/19
Trust Jeff Eats on this one, this joint's food and service are absolutely awesome…
By the way, Millie's- Eggs Benedict ($12) is also a definite must try!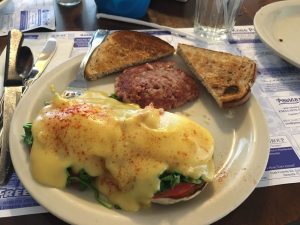 Posted on June 14th, 2019
***** Millie's Restaurant, 3900 Clark Road, Sarasota, Florida 34233, (941) 923-4054.
Got a real good breakfast-lunch joint for you guys to checkout, Millie's Restaurant in Sarasota.
Real simple tale… Aunt Bee "decor"- table/booth seating, extensive-reasonably priced breakfast/lunch menu, open 7 days a week from 7am-2:30pm.
Yesterday morning, Jeff Eats, Mrs. Jeff Eats and our friends Bob and Linda did-breakfast at Millie's Restaurant and I gotta tell you guys that the joint's food and super pleasant service absolutely killed!
Let me wrap Millie's Restaurant up by saying that- Millie's Restaurant is definitely the real deal and that you can check its- menu/prices/info at milliesrestaurantsarasota.com.