The Commodores (Seminole Casino Coconut Creek- Coconut Creek)
Just checked the Seminole Casino Coconut Creek box-office and surprisingly there are a few tickets still available for The Commodores'- Saturday, November 9th, 2019 (8pm) show…so if you wanna go and don't yet have tickets, it's time to make your move on the ticket front. The bet here, SRO when The Commodores hit the stage!
Tickets Online: seminolecoconutcreekcasino.com/pavilion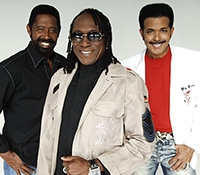 Posted on September 19th, 2019
* The Commodores.
Tickets just went on sale…
IF YOU WANT TO SEE THESE GUYS- DON'T FOOL AROUND, BUY TICKETS NOW! THIS SHOW WILL SELL OUT VERY QUICKLY!
The Skinny:
The Commodores
Saturday, November 9th, 2019 (8pm)
Seminole Casino Coconut Creek (The Pavilion)
5550 NW 40th Street
Coconut Creek, Florida 33073
Info: 954-977-6700
Tickets: seminolecoconutcreekcasino.com/pavilion ($30, $40, $50).
from seminolecoconutcreekcasino.com
THE COMMODORES.
Saturday, November 9 • 8PM • The Pavilion
See one of the greatest Motown and R&B/Funk artists of all time, The Commodores. Walter "Clyde" Orange, James Dean "JD" Nicholas and William "WAK" King have influenced artists in all genres with their classic songs, including "Brick House" and "Night Shift." Purchase your tickets and see this legendary group live at Seminole Casino Coconut Creek.