Major League Heros (Fort Lauderdale)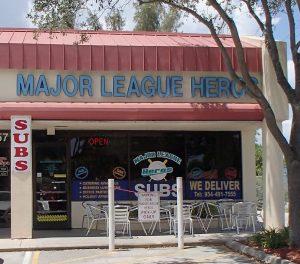 ***** Major League Heros, 953 West Commercial Boulevard, Fort Lauderdale, Florida 33309, (954) 491-7555.
Got a real good sub joint for you guys to checkout- Major League Heros in Fort Lauderdale.
First things first- I always thought that the plural of hero was heroes, not heros- but hey, what do I know?
Real easy tale to tell…yesterday afternoon, Jeff Eats and Mrs. Jeff Eats "discovered" Major League Heros and I gotta tell you that this- order/pickup at counter, indoor table and counter seating/ outdoor table seating, baseball themed decor, subs/ sandwiches/ salads/ soups menu joint is an absolute home-run (pun intended) winner serving-up dynamite stuff!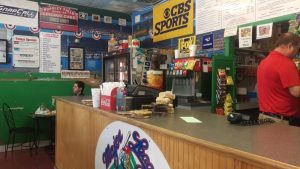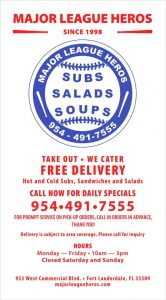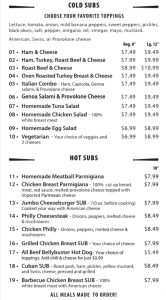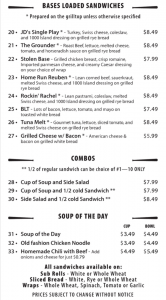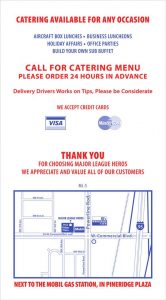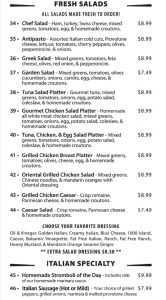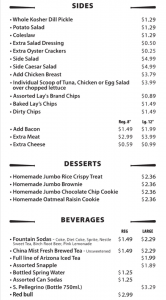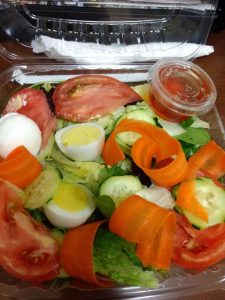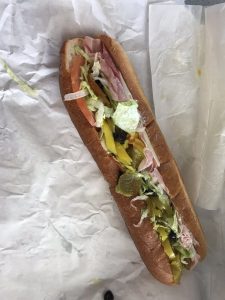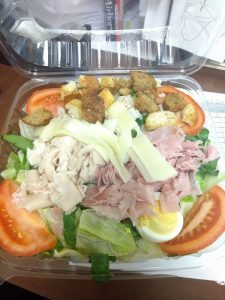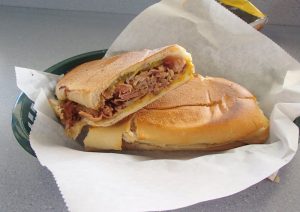 Let me wrap Major League Heros up by telling you that the joint is open Monday-Friday 11am-3pm/closed Saturday-Sunday, that you can check menu/prices/info at majorleagueheros.com and that if Major League Heros (spelling error and all) was a drop closer to the Eats' Boca Raton abode, Jeff Eats and Mrs. Jeff Eats would be real steady customers!