The Onion Roll (Lauderdale-by-the-Sea)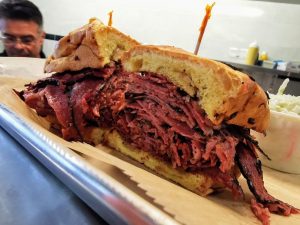 ***** The Onion Roll, 4759 North Ocean Boulevard, Lauderdale By The Sea, Florida 33308, (954) 876-1418.
Got a real good New York Style Deli "Sandwich Shop" for you guys to checkout- The Onion Roll in Lauderdale By The Sea.
Real simple tale to tell…the joint opened something like 3 months ago, sandwiches/wraps/soups menu, order-pickup at counter, handful of tables and hi-tops, open Monday-Saturday 10am-6pm/ closed Sunday.
Last Friday Jeff Eats and Mrs. Jeff Eats "discovered" The Onion Roll and I gotta tell you guys that its food absolutely killed! Like I said 2 seconds ago, order-pickup at the counter and if you like- you can watch the joint's crew prepare your food!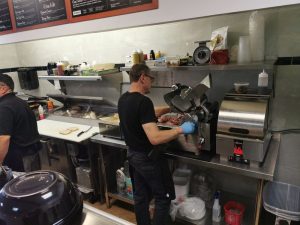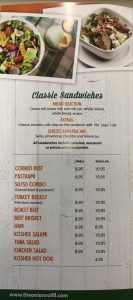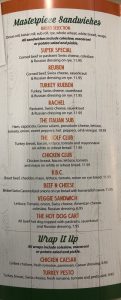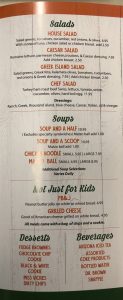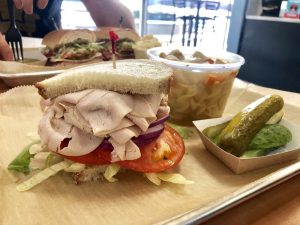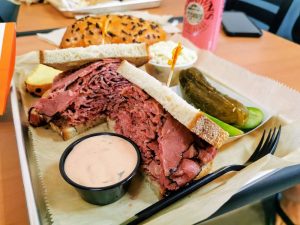 Right about now some of you guys are saying- "What, no knishes, no fried kreplach, no potato pancakes, no kasha varnishes on the menu? Like I said 2.5 seconds ago, New York Style Deli "Sandwich Shop." Trust Jeff Eats on this one, just for starters- the joint's pastrami/ corned beef/ brisket/ turkey/ tuna salad/ chicken salad/ matzo ball soup/ onion rolls will have you planning your next The Onion Roll visit!
You guys can check menu/prices/catering/info at theonionrollfl.com.