Tiffany…"I Think We're Alone Now" (Boca Black Box- Boca Raton, Disneyworld Epcot Center- Orlando)
Just checked the Boca Black Box website (bocablackbox.com) and goldstar.com (discount tickets) and there are still some real good tickets available for Tiffany's upcoming- Sunday, September 22nd, 2019 (7pm) show. Trust me on this one, Tiffany puts on an absolutely amazing show! Don't miss her!
Posted on July 22nd, 2019
* Tiffany…"I Think We're Alone Now."
The legendary pop singer's current 2019 world tour has 4 Florida dates listed, September, 13th-15th at Disneyworld Epcot Center in Orlando (for tickets/info check tiffanytunes.com disneyworld.disney.go.com/entertainment/epcot/food-wine-eat-to-the-beat-concerts/) and on September 22nd at the Boca Black Box in Boca Raton.
Jeff Eats and Mrs. Jeff Eats got plans to see Tiffany at the Boca Black Box!
Tickets for the Boca Black Box date just went on sale…
The Skinny:
Tiffany…"I Think We're Alone Now"
Sunday, September 22, 2019 (7pm)
Boca Black Box
8221 Glades Road #10
Boca Raton,FL 33434
Box Office: (561) 483-9036
Tickets: bocablackbox.com check goldstar.com for discount tickets
from bocablackbox.com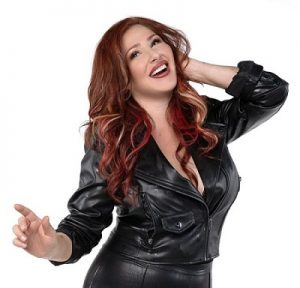 A legendary pop star, Tiffany has earned two number one hit singles I Think We're Alone Now and Could've Been, and set a record as the youngest female artist to top the Billboard charts with her debut album. In 2000 Billboard Magazine described Tiffany's album The Color of Silence as 'thoughtful, intelligent, and full of grace' and ranked it among the 'Top Ten Best Albums of the Year.' She has sold over 15 million albums to date.
Tiffany obtained a long and storied career in a short amount of time, and today her goal is to continue writing songs for herself and others, cementing her status in the industry as a powerhouse hit maker and go-to songwriter.
Her current album, Pieces of Me, is her 10th studio album and is her best work ever. As a writer and co-producer Tiffany brings us into her world and it's clear to see her passion and vulnerability on this latest project. Pieces of Me will be the door that opens our eyes to the deeper soul of this artist. With rave reviews for her new pop/rock sound and recent live shows, Tiffany is committed to worldwide touring and is so excited to take this music to her fans everywhere.
**Get a chance to meet Tiffany after the show!**
Post-Show Meet and Greet Add-on available $30
Call our box office to purchase
561.483.9036