18 Bagels Co. (Tampa)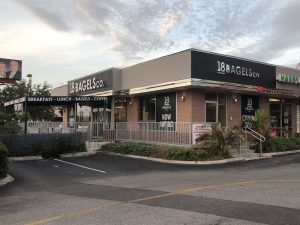 ***** 18 Bagels Co., 111 South Dale Mabry Highway, Tampa, Florida 33609, (813) 350-0767.
Got a real good bagel joint for you guys to checkout, 18 Bagels Co. in Tampa.
Simple concept at work here- order/pickup at counter, all kinds of bagels/hot & cold sandwiches/ salads/ some other stuff menu, inside table/covered outdoor patio seating, open 7 days a week 6am-3pm.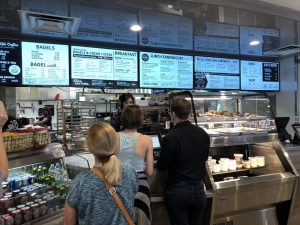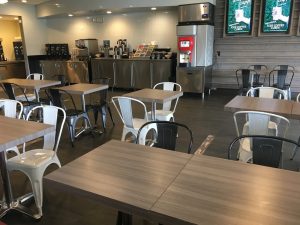 Yesterday, Jeff Eats and three business associates did an early lunch at 18 Bagels Co. and I gotta tell you guys that this joint's stuff was right on the money! Just between us, I kinda think I know my "bagel joints" and I'm telling you- right off the bat, 18 Bagels Co. "makes" real-bagels…boil and bake!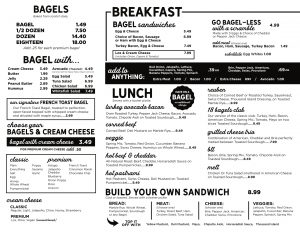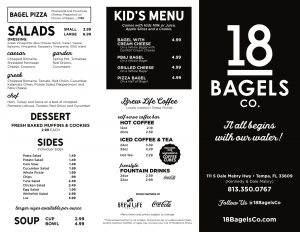 Trust Jeff Eats on this one- reasonable prices, delicious stuff, nice clean modern decor and a super pleasant staff makes 18 Bagels Co. an absolute winner!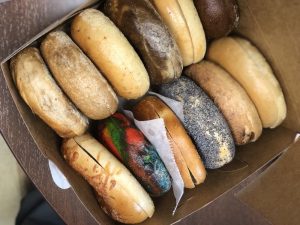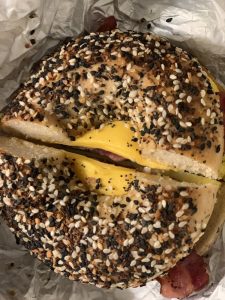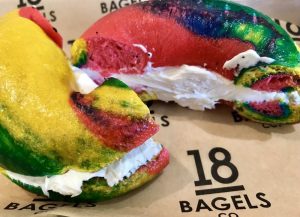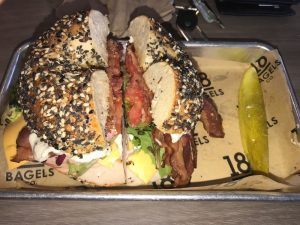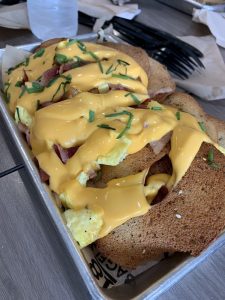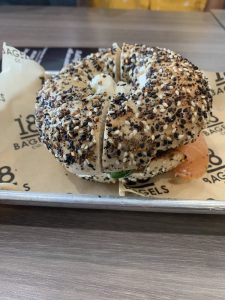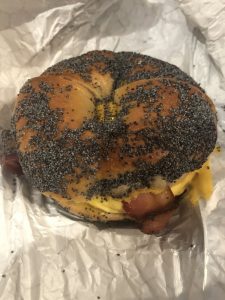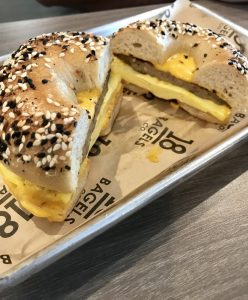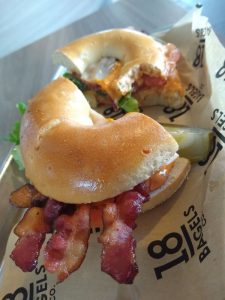 You guys can check menu/prices/info at 18bagelsco.com.