Dick Mondell's Burgers & Fries (Gainesville)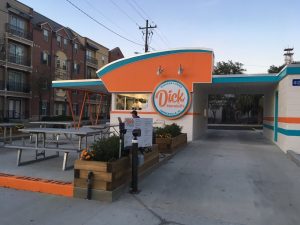 ***** Dick Mondell's Burgers & Fries, 412 Southwest 4th Avenue, Gainesville, Florida 32601, (352) 225-3214.
Got a real good burger joint for you guys to checkout, Dick Mondell's Burgers & Fries in Gainesville.
Yesterday- Jeff Eats, Mrs. Jeff Eats and Daughter Jeff Eats "discovered" Dick Mondell's and I gotta tell you guys that this 1960's retro looking walk-up/drive thru windows- outdoor patio seating- flat top grilled hamburgers/chicken burgers/plant based burgers/salads/fries & tots/shakes menu- open 11am-11pm 7 days a week joint serves-up absolutely delicious stuff! For sure Dick Mondell's menu isn't exactly gigantic- but trust Jeff Eats when I tell you guys, every member of your party will find what to eat there…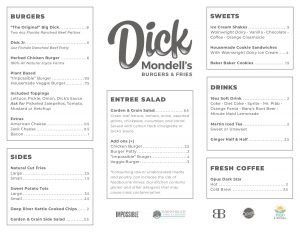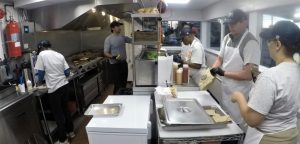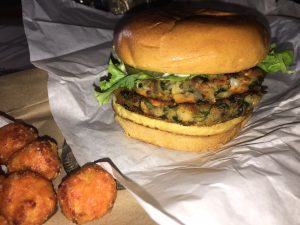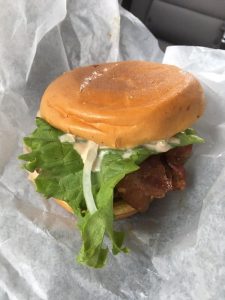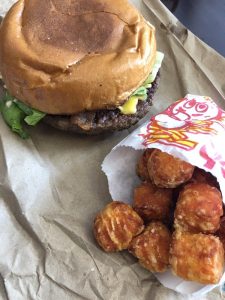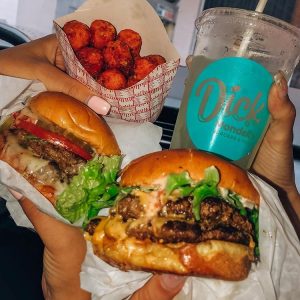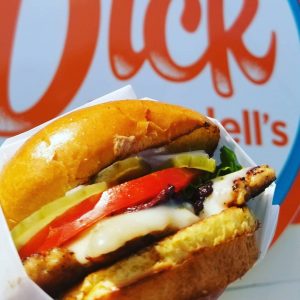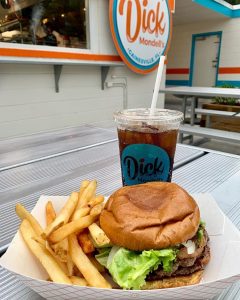 Like I said a few seconds ago, absolutely delicious stuff…
You guys can check menu/prices/info at dickmondels.com.