Divine Donuts (Fort Myers)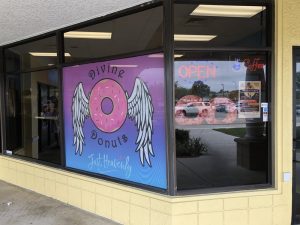 ***** Divine Donuts, 9131 College Parkway, Fort Myers, Florida 33919, 239) 672-8390.
Got a real good donut joint for you guys to checkout- Divine Donuts in Fort Myers.
Real simple tale to tell- something like 40 different types of donuts/ hot breakfast sandwiches/ bagels/ coffees, open 6am-2pm 7 days a week, order-pickup at counter, handful of tables/counter seating.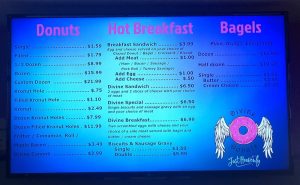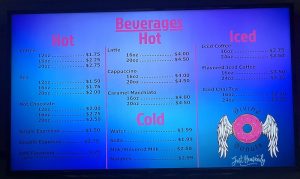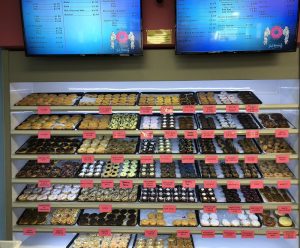 Earlier this morning (7:30am)-Jeff Eats and Mrs. Jeff Eats "discovered" Divine Donuts and I gotta tell you guys real delicious stuff!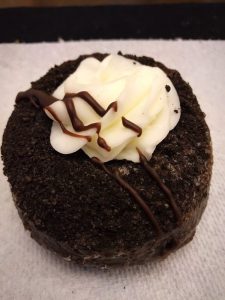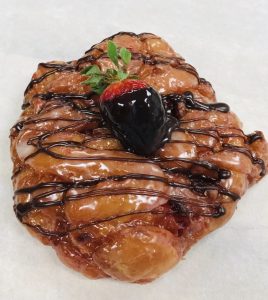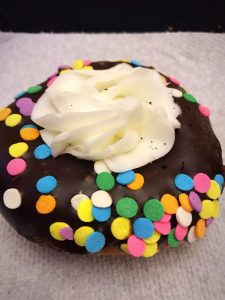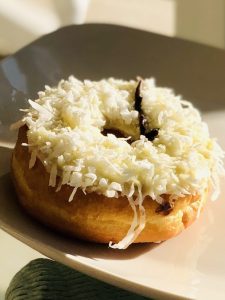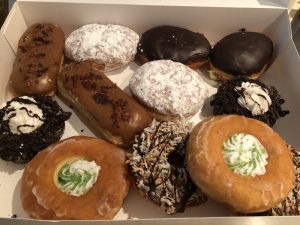 Let me wrap Divine Donuts up- by saying, if this joint was a whole lot closer to Jeff Eats and Mrs. Jeff Eats' Boca Raton abode, we'd be real steady customers!
You guys can check menu/prices/info at mydivinedonuts.com.