Chicago By Chicago Rewired (Mizner Park Amphitheater- Boca Raton)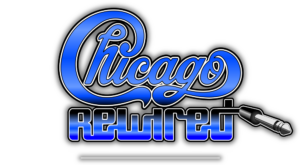 * Chicago By Chicago Rewired.
One of America's best Chicago tribute bands…
If you're into Chicago- don't miss these guys!
from myboca.us
CHICAGO BY CHICAGO REWIRED
Summer in the City Series
Sponsored by The City of Boca Raton
Mizner Park Amphitheater
Friday, August 9th
Doors: 6:30 PM, Concert: 7:30 PM
Free and Open to the Public
Summer in the City promises a line-up of FREE tribute concerts, mixed with fun, games, arts, and yoga from June 7th through August 9th. Doors open one hour before each concert.
Attendees are encouraged to walk, bike, car pool and use free parking at City Hall and the Boca Raton Library.
Food and beverages will be available to purchase inside the venue. No outside food or beverages are allowed. All events are rain or shine.
Chairs and blankets are welcome, MPA will also have chairs for rent for $5 cash
Thank you to our summer sponsors, Sun Sentinel, Regency Leasing, Ventura's Pizza and Kitchen
FAQs:
Seating: Bring a chair or blanket, chairs will also be for rent inside for $5
Ticket Pricing: No ticket required.
For venue FAQs : https://www.myboca.us/1035/FAQs
—-
For you guys who might care- Jeff Eats & Mrs. Jeff Eats are gonna be there- and "do" dinner around 5:30pm at the Dubliner Irish Pub which is literally 50 feet from the Mizner Park Amphitheater…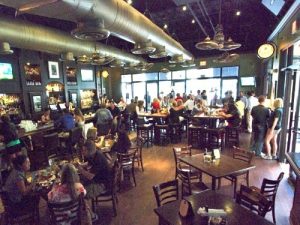 Posted on May 17th, 2009
***** Dubliner Irish Pub, 435 Plaza Real, Boca Raton, Florida 33432 (561) 620-2540.
Personally, I wouldn't give you 5 cents for most of the Irish "pubs" in South Florida…darkly lit-dark wood-beer joints, with mediocre food, at best.
Dubliner Irish Pub located in Boca Raton's Mizner Park…is the exception to the rule. For sure, it has the dark wood interior–and dark lighting… but its food is terrific. A recent outing had me "sampling" prime rib sliders, hamburger, shepherd's pie, french fries and macaroni & cheese…all absolutely delicious. Throw in top-notch djs and bands (Thursday-Saturday) covering the 1960's-2009, reasonable prices/pleasant waitstaff and an out- door dining patio for "people watching" the Mizner Park crowd…and you got a real good joint.
Dubliner's menu has all of the "Irish" standards…plus loads of appetizers, salads, burgers, sandwiches and meat/chicken/seafood entrees. It's got a real nice beer selection and hard stuff.
Dubliner Irish Pub is open 7 days a week 4pm-2am.