Win A $20 Outback Steakhouse Gift Card
This contest started on 7/5/19. This contest has a winner.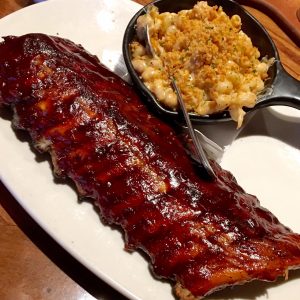 * Win A $20 Outback Steakhouse Gift Card.
Real simple story, Jeff Eats got a $20 Outback Steakhouse Gift Card to give to one of you guys…
The game- the first 20 "reader-comments" received – will be entered in a "blind hat pick"! You can submit as many comments as you'd like but- Please, only 1- reader comment – per day…play fair!
The $20 Gift Card is good at any Outback Steakhouse (outback.com for locations, menus, info).
Posted on January 19th, 2007
***** Outback Steakhouse, 6030 Southwest 18th Street, Boca Raton, Florida 33433, (561) 338-6283.
Earlier today, I did a "writeup" on Olive Garden which is an Italian-chain with locations all over the United States. If you read my thoughts on Olive Garden, you know that I rated it "pretty good." Anyway, I "got to thinking" about other chains that dot our South Florida area and decided to tell you about Outback Steak. If you don't know about this chain (in a nutshell), it is a mid-price steakhouse which has the full "gamut" of other stuff like seafood and pastas. I am sure that sometime during the past 10 years-or-so, you have heard or seen an Outback commercial which has annoying actors with "heavy duty" Australian accents chatting-up the food. Nothing for nothing, but everytime I hear an Outback commercial I think of that (now late) crocodile guy who was always annoying the crap out of some animal on tv.
Anyway, over the years I have eaten in at Outback Steak more than 10 times. If you check, I am sure that you will find an Outback "somewhere" close to your home. Just so you know, those 10 "dinners" were split between the Outbacks in Boca Raton, Coral Springs and Delray Beach.
Outback's food is not bad. Actually, for the price the steaks, seafood, appetizers, salads etc., are a very good value. The only problem that I have with this joint and IT IS A VERY BIG PROBLEM, is that literally every item on the menu is over-seasoned with SALT. When I eat at this joint, I make it my business, to tell the wait-staff to MAKE SURE THAT MY FOOD IS NOT OVER-SALTED.
If you like SALT…Outback is for you. If you don't like SALT and are not inclined to tell the wait-staff your "preference"…Outback is not for you.