The Ultimate Abba Tribute- ABBACADABRA (Boca Black Box- Boca Raton)
* The Ultimate Abba Tribute- ABBACADABRA.
Tickets just went on sale!
Jeff Eats and Mrs. Jeff Eats have seen the show- amazing!
Don't miss it!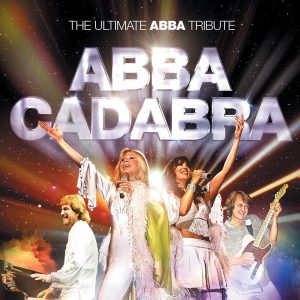 The Skinny:
* The Ultimate Abba Tribute- ABBACADABRA
Wednesday, January 29th, 2020 (8pm)
Thursday, January 30th, 2020 (8pm)
Boca Black Box
8221 Glades Road #10
Boca Raton, Florida 33434
Box Office: 561.483.9036
Tickets: bocablackbox.com and goldstar.com (discount tickets)
from bocablackbox.com
The most authentic ABBA tribute around! With the new resurgence of the '70s, portrayed in part by the hugely popular live musical production and now the world wide release of "Mamma Mia" – The Movie, the music of ABBA is finding its way back into the hearts of those who lived it then and taking over the hearts of those who are experiencing it for the first time now.
Abbacadabra promises to continue the momentum by performing 20 of the group's greatest hits in full ABBA fashion and flair. You won't be able to sit still in your seats as songs like S.O.S., Super Trooper and Dancing Queen are re-created with such precision you'll swear you were listening to the originals themselves. The melodies of Fernando and Chiquitita will rekindle those feelings of first loves. Take a Chance on Me and Voulez Vous will lift you out of your seats to dance!
The show is authentic in music and dress and is performed to live music that will leave you excited and melancholy… at the same time.