Johnny Pies Pizzeria (Coconut Creek)
***** Johnny Pies Pizzeria, 4855 Coconut Creek Parkway, Coconut Creek, Florida 33063, (954) 597-6969.
Got a real good pizza joint for you guys to checkout, Johnny Pies Pizzeria in Coconut Creek.
Real simple tale to tell- the joint has been open for something like 2 weeks, handful of tables, menu of reasonably priced- pizzas/ salads/ pastas/ hot & cold heroes/ entrees/ other stuff, open 7 days a week 11am-9pm.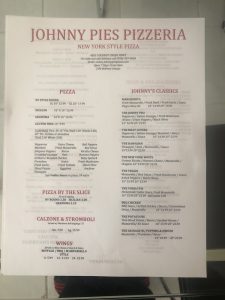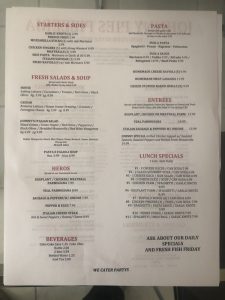 Last night Jeff Eats and Mrs. Jeff Eats "discovered" Johnny Pies Pizzeria- splitting a salad and pepperoni pizza and I gotta tell you, right on the money delicious!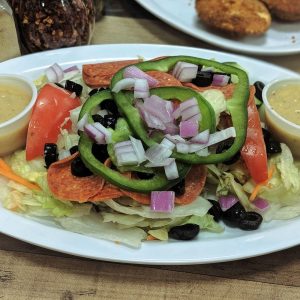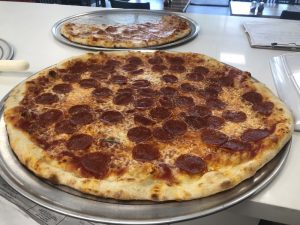 Trust Jeff Eats on this one, I know that 1-pizza and 1-salad – don't automatically make a joint a keeper, so Jeff Eats and Mrs. Jeff Eats got plans to do Round 2- when we'll try some of the joint's chicken parm, garlic rolls and other stuff out! That said, based on Johnny Pies Pizzeria's thin/crispy/sweet sauce New York Style Slices and Italian Salad- the joint is definitely looking real good in my book!
You guys can check menu/prices/location/info at johnnypiespizza.com.