Mother's Day At Tanzy Restaurant (Boca Raton)
* Mother's Day At Tanzy.
Just got the "word" from Daughter Jeff Eats and Son Jeff Eats- that tomorrow The Eats Family (Jeff Eats, Mrs. Jeff Eats, Daughter Jeff Eats and Son Jeff Eats) will be celebrating Mother's Day (11:30am reservation) at Tanzy Restaurant, 301 Plaza Real, Boca Raton, Florida 33432, (561) 922-6699.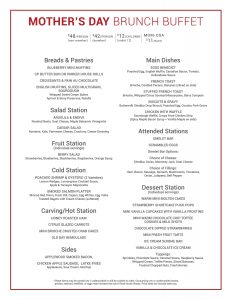 First told you guys about Tanzy Restaurant way back on 6/11/15. Since that date, Jeff Eats and Mrs. Jeff Eats have eaten at Tanzy Restaurant something like 10-11 times. Trust Jeff Eats on this one, Tanzy Restaurant serves up dynamite reasonably priced food and has a real good staff running the joint!
Assuming that Daughter Jeff Eats and/or Son Jeff Eats don't play the "drama card" on Jeff Eats and Mrs. Jeff Eats- Mother's Day At Tanzy Restaurant should be an absolute home-run!
For menu/prices/reservations/info- tanzyrestaurant.com.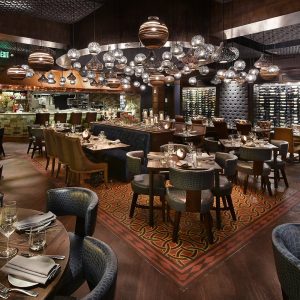 Posted on June 11th, 2015
***** Tanzy Restaurant, 301 Plaza Real, Boca Raton, Florida 33432, (561) 922-6699.
For our purposes let's call Tanzy Restaurant an Italian restaurant/with plenty of American stuff. The joint is located in Mizner Park in Boca Raton and is owned/operated by iPic Entertainment which operates the 11 screen movie theater at the same location.
Real simple tale on this one…
Last Tuesday night (6/9)-Jeff Eats and Mrs. Jeff Eats were invited to attend a Media Dinner…first things first, everything that we ate/drank was "comped"…also in attendance- give or take 25-of South Florida's most influential food bloggers and various reporters/critics. Jeff Eats didn't do a full name check, but I did see the Sun Sentinel's food critic- Susan Bryant- so be on the lookout for a Tanzy story probably sometime next week. Also spotted, a number of writers who work for those- free glossy magazines (that you never ordered) that you get in the mail-and that you read (well, at least in Jeff Eats' case) in the toilet -usually concentrating on the back-pages' charity event photos-seeing if you know anyone!
As for the outing,
Tanzy is an absolutely gorgeous restaurant…full bar area, flat screen tvs (do they still make fat screen ones?) The joint kinda looks upscale, but trust Jeff Eats, it's cool enough to easily handle your tee shirt/shorts/flip flops. In the 3-hours (7pm-10pm) that us-Eats were there- the restaurant was very busy and the crowd was all-ages wearing all types of garb! By the way, Mrs. Jeff Eats said to tell you guys- actually I guess it's you gals, that Tanzy's ladies room is one of the best looking that she has ever been in! So, Caitlyn Jenner- take note!
Printed down below is the Media Dinner Menu…tons of different dishes to try. No bs-here, Jeff Eats and Mrs. Jeff Eats "sampled" every food-item and I gotta tell you that other than the braised angus beef short ribs the food was right on the money…just so you know those short ribs, reminded Jeff Eats of my late mother-in-law's pot roast, shall we say, not a good situation!- Mrs. Jeff Eats kinda begrudgingly agreed!
Like I said before, Media Dinner…so you'll have to decide for yourself if Tanzy's menu/prices work for you! Jeff Eats' "menu review" (tanzyrestaurant.com)- says everyone in your party will find what to eat at a reasonable price!
Let me wrap this up for you, unless Tanzy's GM pulled off some massive scam, like "getting" the-delicious food and super attentive wait-staff from another restaurant… Tanzy is definitely a winner.
Tanzy Restaurant is open Monday-Thursday 11:30am-10pm, Friday 11:30am-11pm, Saturday 11am-11pm, Sunday 11am-10pm.