The Boardwalk Brothers (Kings Point- Delray Beach)
First told you guys about The Boardwalk Brothers'- Kings Point (Sunday, March 10th, 2019- 8pm) show on 11/27/18. Can't really explain it, but- tickets sales aren't looking too hot! Trust Jeff Eats on this one, you guys definitely wanna see The Boardwalk Brothers in action! You can catch great seats at kingspointdelray.com.
Posted on November 27th, 2018
* The Boardwalk Brothers.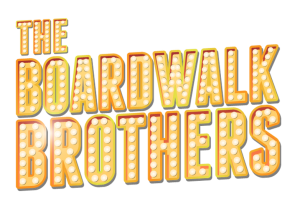 WATCH THE VIDEO!
Now, I dare you- to tell me, that you don't want to see these guys!
The Skinny:
Sunday, March 10, 2019, 8:00 PM
The Boardwalk Brothers
Kings Point-Delray Beach
7000 Atlantic Avenue
Delray Beach, Florida 33446
Tickets: kingspointdelray.com
Box Office- (561) 499-3335
$16.00 Residents • $22.00 Non-Residents
from kingspointdelray.com
The Boardwalk Brothers are a premiere mixed-race, four-part harmony vocal group currently touring… Entertaining fans with their irresistibly catchy, authentic Pop music spectacle! Led by a cast whose credits span Broadway, national and international tours, cruise ships, casino headliners, and more. This company of entertainers and musicians brings the joy, intensity and talent that made these hits skyrocket up the charts and find a permanent place in our hearts. If you can't get enough of that Jersey sound and can't resist dancing to that Motown beat, you'll love The Boardwalk Brothers!