Banana Chocolate Chip Nut Bread (The Fresh Market- Boca Raton)
Banana Chocolate Chip Nut Bread.
Earlier this morning while shopping at The Fresh Market, 5540 North Military Trail, Boca Raton, Florida 33496, (561) 994-2221 I came across The Fresh Market's (house brand)- Banana Chocolate Chip Bread and I gotta tell you guys- it looked amazingly delicious and its $4.49 BOGO price seemed like a no- brainer- buy of a lifetime!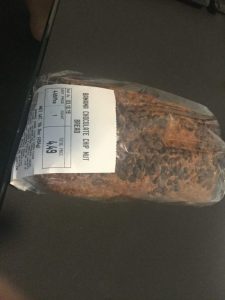 Au contraire!
You guys and Jeff Eats both know that this food reviewing "gig" is purely a subjective call- you know, what I like, you might hate and vice versa!
Let's just say that-after one bite, both Banana Chocolate Chip Nut Breads ended-up in the old garbage can! I really can't explain it, but the bread had absolutely and I do mean absolutely- no taste whatsoever! No bs- it was literally like eating a mushy cottonball!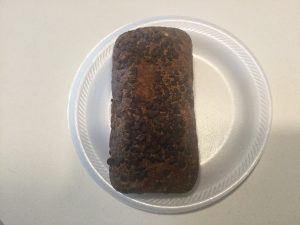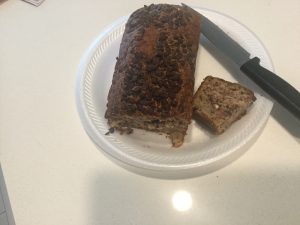 For you guys who might like to checkout Jeff Eats' "no taste claim" or couldn't give a rat's ass about what I think/thought- check thefreshmarket.com for store locations/product info.