Comedian- Mo Mandel (Boca Black Box- Boca Raton)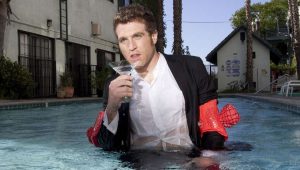 * Comedian- Mo Mandel.
Just announced…
Just picked-up 2 tickets.
One of the funniest "edgiest" comedians in the business!
The Skinny:
Comedian- Mo Mandel
Friday, May 10th, 2019 (8pm)
Saturday, May 11th, 2019 (7pm & 9pm)
Boca Black Box
8221 Glades Road Suite #10,
Boca Raton, Florida 33434
Box Office: 483.9036
Tickets: bocablackbox.com check goldstar.com (discount tickets)
from bocablackbox.com
Mo Mandel has been on fire on all fronts.
Along with making recent appearances on CBS'S hit show, 2 BROKE GIRLS, and COMEDY CENTRAL'S new sitcom, CORPORATE, Mo just released his first hour special on AMAZON to critical acclaim, and the series that he created and executive produces, COMEDY KNOCKOUT, recently premiered it's 3rd season on truTV. Best known for making over 40 appearances on CHELSEA LATELY and hosting truTV's BARMAGEDDON. Mo has also made numerous appearances on CONAN, THE LATE LATE SHOW, has a half hour special on COMEDY CENTRAL, and has even been a guest on big podcasts like ADAM COROLLA, THE FIGHTER AND THE KID, and JUICY SCOOP. In the past, Mandel has acted on such hit shows as MODERN FAMILY, CASTLE, HAPPY ENDINGS, and was one of the leads of NBC'S comedy FREE AGENTS, opposite Hank Azaria.
Mo is real talent and always takes the audience on a wild ride that leaves them rolling.