@ The Diner (Orlando)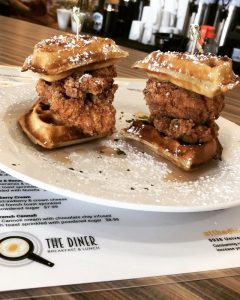 ***** @ The Diner, 9938 Universal Boulevard, Orlando, Florida 32819, (407) 237-7687.
Got a real good diner for you guys to checkout, @ The Diner in Orlando.
Real simple concept working here- breakfast/lunch menu, open 7 days a week 7am-3pm, indoor booth-table—counter seating/handful of outdoor tables.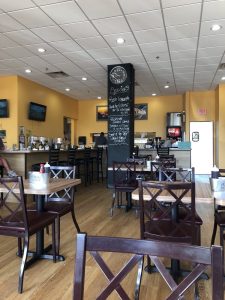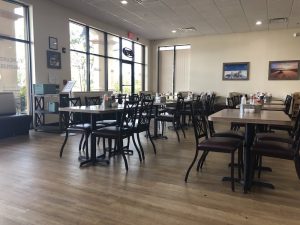 Yeserday morning, Jeff Eats, Mrs. Jeff Eats, Brother Jeff Eats, Sister-In-Law Jeff Eats, Niece Jeff Eats and Nephew Jeff Eats- "discovered" @ The Diner and I gotta tell you guys- the joint blew us away! Trust me on this one, in my day- I've eaten in my fair share of breakfast/lunch diners and I'm telling you that @ The Diner's breakfast-lunch menu, delicious food, reasonable prices, humongous portions, right on the money service and cool modern "industrial" look decor, make it an absolute must-try joint!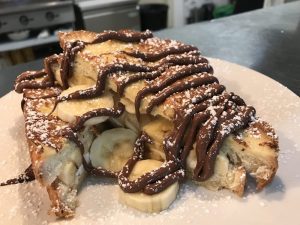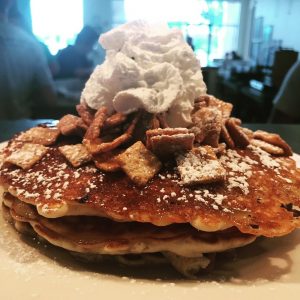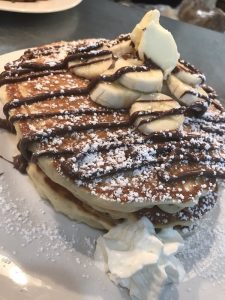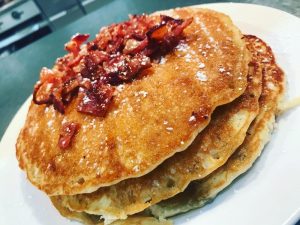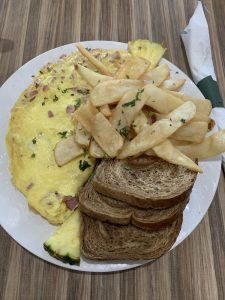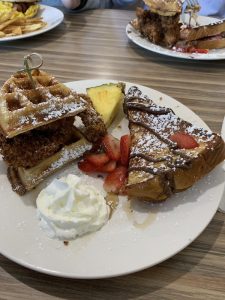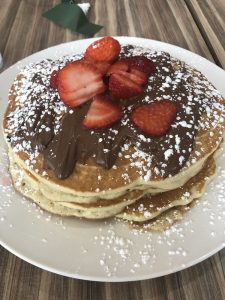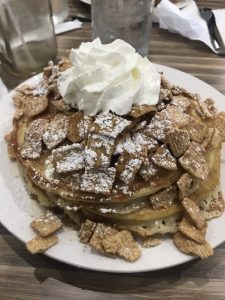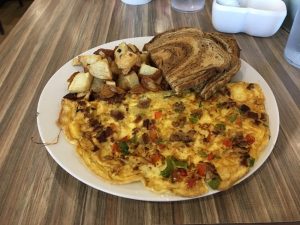 Let me wrap @ The Diner up by telling you guys- that you can check menu/prices- at atthediner.com…that if you're into diners- you will absolutely love the joint. that its chicken & waffle sliders (2-$9.99) are worth the price of admission alone…that Brother Jeff Eats footed the bill!
For you folks who maybe wondering…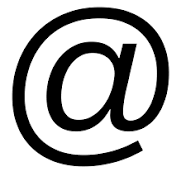 On the Internet, @ (pronounced "at" or "at sign" or "address sign") is the symbol in an e-mail address that separates the name of the user from the user's Internet address, as in this hypothetical e-mail address example: msmuffet@tuffet.org. In business, @ is a symbol meaning "at" or "each."