Puddles Pity Party (Parker Playhouse- Fort Lauderdale)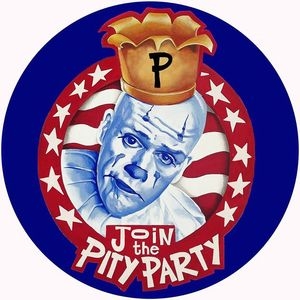 * Puddles Pity Party.
Remember this guy from America's Got Talent (2017) tv-show?
Jeff Eats and Mrs. Jeff Eats have seen Puddles – live!…Trust me when I tell you, his show kills!
Don't miss Puddles Pity Party.
Just announced…
Tickets- Go On Sale Friday, December 28th, 2018 at 10am.
Puddles Pity Party
Wednesday, February 27, 2019 (8pm)
Parker Playhouse, 707 Northeast 8th Street, Fort Lauderdale, Florida 33304
Box Office: 954.462.0222
Tickets: parkerplayhouse.com
PRICE $32.50 – $47.50
from parkerplayhouse.com
The "Sad Clown with the Golden Voice" is back with a suitcase full of all-new emotional anthems and plenty of Kleenex. As with any Pity Party performance, it's not all sadness and longing. Puddles's set is peppered with a brilliant sense of the absurd, mixing lots of humor with the awkward, tender moments. With more than 180,000 fans on Facebook and over 40 million views on YouTube, including his acclaimed version of Lorde's "Royals," Sia's "Chandelier" and other pop favorites, Puddles Pity Party has toured extensively in the U.S. including multiple sold-out shows at Joe's Pub in NYC, the Regency Ballroom in San Francisco, and the legendary Troubadour in Los Angeles.
"His special effect is a textured voice laced with melancholy…What makes him transcend the trope is his vulnerability." – The New York Times
"It seems like a parody. But when Puddles opens his mouth to sing, it's beautiful. Operatic." – The Boston Globe