Village Tavern Gift Cards (Boynton Beach, Pembroke Pines)
* Village Tavern Gift Cards.
Take a look at this "deal"…
I just picked-up 2- $100 gift cards…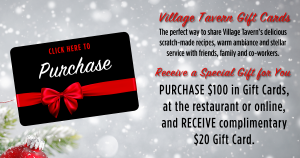 from villagetavern.com
Give and Receive this Holiday Season!
For every $100 increment of Village Tavern gift cards purchased at any location during a single transaction, receive a $20 complimentary bonus promotional card.
Gift cards purchased online will be delivered to your designated gift card recipients, and qualified complimentary bonus promotional cards will be separately mailed to you, the gift card purchaser, within one week of the transaction.
Gift cards purchased do not expire. Complimentary bonus cards will expire six months from the issue date. This special holiday offer expires December 31, 2018.
Sorry, we cannot accept phone orders for gift cards.
Purchase Gift Card Online- villagetavern.com
View Balance of Existing Card
Village Tavern gift cards incur no non-use fees. Any past non-use fees deducted from your card balance may be re-credited to the remaining card balance at any time upon request.
If you have any questions or concerns regarding a gift card purchase or redemption or fees, please e-mail us at giftcards@villagetavern.com.
For support in placing an on-line order, or to check the status of an on-line order, please contact our Quick Gifts support desk for assistance at: (800) 440-2065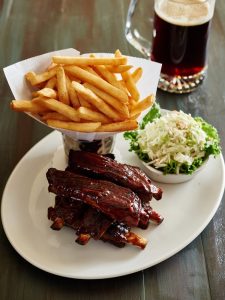 Posted on December 23rd, 2015
***** Village Tavern, 1880 North Congress Avenue, Boynton Beach, Florida 33426 (561) 853-0281.
Let's consider this one- a PUBLIC SERVICE ANNOUNCEMENT!
Jeff Eats knows that at this time of the year…a ton of you guys got a ton of out of town relatives and friends visiting…
Village Tavern with 2- Florida locations (Boynton Beach and Pembroke Pines) is a terrific- reasonably priced American-Style joint to feed everybody at!
Jeff Eats and Mrs. Jeff Eats have been eating at the Boynton Beach joint for years- never even once, anything even close to a bad meal!
You can check menu/prices/info at villagetavern.com.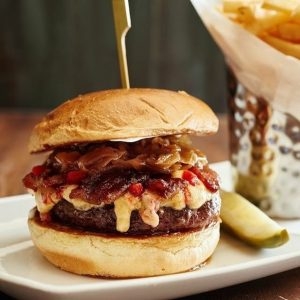 Posted on March 21st, 2010
***** Village Tavern, 1880 North Congress Avenue, Boynton Beach, Florida 33426 (561) 853-0281.
Last night I gave Village Tavern an "American Style" joint located in Boynton Beach a shot…there is also a Village Tavern in Pembroke Pines—when you check the joint's website www.villagetavern.com for menu/prices you will find that there are a handful more in several other states.
Village Tavern seats something close to 300. There is a dining room and separate bar area.
The best way to describe Village Tavern's decor—think Cheesecake Factory, Houston's, J. Alexander's and you got the picture.
Last night, this joint was jammed. I will tell you, that an 8pm reservation for 4–was honored.
Now let's talk food…the menu is loaded with appetizers, salads, pastas, sandwiches, burgers, pizzas, meat-seafood-chicken entrees. This evening I "did" bbq pulled pork sliders (3-with french fries $8.50), bacon cheeseburger ($9.95), grilled talapia ($16.95), grilled chicken & penne ($14.50), shrimp scampi ($15.95)…I enjoyed all of the food, except the french fries which were on the "limp" side.
Village Tavern is a WINNER. Nice sized portions. Very reasonable prices. Pleasant and competent waitstaff.
Village Tavern is open Monday-Thursday 11am-10pm, Friday-Saturday 11am-11am, Sunday 10am-11pm