Roll The Stones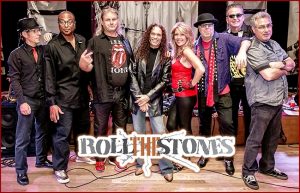 * Roll The Stones.
A recent e-mail received by jeffeats.com.
Hey Jeff,
Long time reader, poster and multi time contest winner.
First of all, love your blog site.
Next up, my HOA is throwing a huge (150 people) clubhouse party in late March, 2019 with a Rolling Stones' theme.
Can you give me the name of a terrific reasonably priced South Florida- Rolling Stones' tribute band that would be really good for a 3 hour event?
As you know from my contest win e-mails, I live in Boca Raton.
Once again, love the blog site.
Thanks,
Joe Kennedy
_______
Joe Kennedy,
This one is a no-brainer…Roll The Stones (rollthestones.com).
Thanks for reading,
Jeff Eats