Brava Oven
* Brava Oven.
Jeff Eats recently "saw" a new counter-top kitchen product- the $995 Brava Oven in action!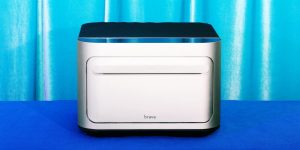 Now, I'm no Alexander Graham Bell or Thomas Edison- but I'm telling you guys that the Brava Oven and its "pure light" cooking technology is going to revolutionize the kitchen-oven industry!
Like I just said, I'm no Alexander Graham Bell, Thomas Edison or for that matter even Betty Crocker- I'm just telling you guys if you want a look into the future- checkout brava.com.