National Headline Touring Comedian- Jeff Norris (Kings Point- Delray Beach)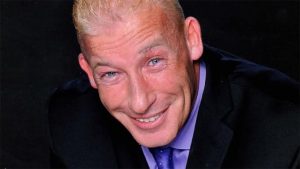 * National Headline Touring Comedian- Jeff Norris.
Jeff Norris, one of America's funniest "clean" National Headline Touring Comedians is scheduled to appear tomorrow night- Friday, November 16th, 2018 at 8pm-Kings Point in Delray Beach.
Over the years, Jeff Eats has seen Norris' standup act three-times and trust me this guy is off the chart funny-good!
Kings Point-Delray Beach allows non-residents to purchase tickets to its shows. Tickets are available at kingspointdelray.com.
Just so you know, 5 minutes ago I picked up 2 tickets online -and there were still a handful of really good seats left. I'm telling you guys- Jeff Norris will have you pissing your pants- Don't Miss Him!
The Skinny:
NATIONAL HEADLINE TOURING COMEDIAN- JEFF NORRIS
Friday, November, 16th, 2018 (8pm)
$13.00 Residents
$19.00 Non – Residents
Kings Point-Delray Beach
7000 Atlantic Avenue
Delray Beach, Florida 33446
Tickets: kingspointdelray.com
Box Office- (561) 499-3335
OK, so there is this guy who lives in Brick. He's an actor recently seen in the film "Not Fade Away". He has played a police officer on TV and many other roles during his as yet unheralded career. Perhaps the best role he has been given is that of Comedy Fundraising Machine. Jeff Norris has entertained crowds with his classic impressions, his perfect comic timing and his genial nature that just makes you want to like him. In a world of manufactured comedians and artists, he is the real thing – working in the trenches of comedy performing wherever he goes. When you walk into a Jeff Norris show you may have bills, stress or sorrow on your plate. When you leave you take nothing with you but your hurting cheeks, the tears in your eyes from the constant barrage of stories and one-liners and a feeling that you have just seen something special. For a good evening of fun and laughter, make sure to mark your calendar for this one.