Bobby Slayton (Boca Black Box- Boca Raton)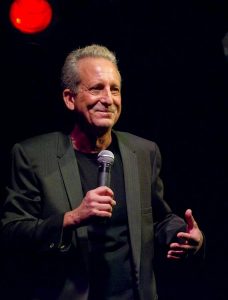 * Bobby Slayton.
If you wanna laugh your ass off…go- see Comedian- Bobby Slayton this coming Saturday, November 10th, 2018 (8pm) at the Boca Black Box, 8221 Glades Road in Boca Raton.
Over the years, Jeff Eats and Mrs. Jeff Eats have seen Slayton 6-times and each and every- time his "light blue" act absolutely killed!
There is absolutely no doubt in my mind that this show will be SRO!
The Skinny:
Bobby Slayton
Saturday, November 10th, 2018 (8pm)
Boca Black Box
8221 Glades Road, Boca Raton, FL 33434
(561) 483-9036
Tickets: bocablackbox.com also check goldstar.com (discount tickets)
Just in case you haven't "heard" of Bobby Slayton:
from bocablackbox.com
Bobby Slayton, often referred to as "The Pitbull of Comedy", has been performing his own intense style of stand-up comedy for over 30 years, becoming one of the best known, respected, and energetic comics working today.
Audiences around the country may recognize Bobby from his scene-stealing roles in movies such as "Get Shorty", "Ed Wood", "Bandits" and, most recently, "Dreamgirls". He's been seen on dozens of television shows including "The Tonight Show" and "Politically Incorrect". Bobby's many appearances on HBO have included "Comic Relief" and his own stand-up special. He was a series regular on the HBO series "Mind of a Married Man", and played Joey Bishop opposite Ray Liotta and Joe Mantegna in the critically acclaimed film "The Rat Pack."