Pistachio Muffins (The Fresh Market- Boca Raton)
***** Pistachio Muffins.
Real simple tale to tell- one of Jeff Eats' favorite breakfast/dessert items- pistachio muffins…trust me, not the easiest item(s) to find in Boca Raton! Long story short, last night- found the below pictured 4-count $4.99 package in the bakery department at The Fresh Market, 5540 North Military Trail, Boca Raton, Florida 33496, (561) 994-2221…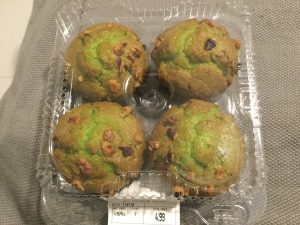 Ate two with dinner- real good stuff!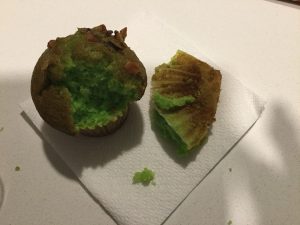 By the way, later this morning for breakfast I got plans to slice the remaining two muffins in half- butter them and lightly pan grill them on the stove! Trust me, I know- I gotta get a life!
If you're into pistachio muffins, check thefreshmarket.com for store locations.