DISH OF THE WEEK (Sunday-9/30/18- Wing Loon- Oakland Park)
***** DISH OF THE WEEK (Sunday-9/30/18- Wingloon).
One of Jeff Eats' favorite menu items…
GENERAL TSO'S CHICKEN
$5.95 (lunch plate includes rice)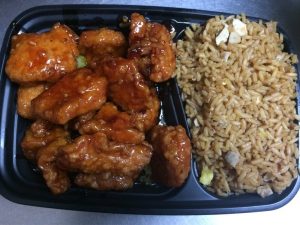 Wing Loon
3520 North Andrews Avenue
Oakland Park
(954) 561-8100
wingloon.net
Latest Review: 1/18/2011
Trust Jeff Eats on this, this Wing Loon joint makes really good stuff!
Wing Loon is open Monday-Saturday 11am-10pm, Sunday noon-10pm.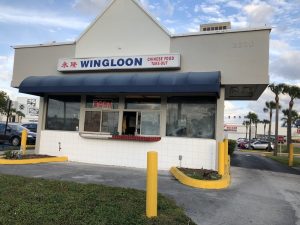 Posted on January 18th, 2011
***** Wing Loon, 3520 North Andrews Avenue, Oakland Park, Florida 33309, (954) 561-8100.
Wing Loon is a Chinese takeout/delivery joint that you guys should know about!. A recent outing had Jeff Eats trying- wonton soup, egg rolls, pan fried dumplings, bbq ribs, roast pork fried rice, honey garlic chicken, shrimp with black bean sauce, pepper steak—and I'm telling you guys everything was right on the money good!
Wing Loon has both walkup & drive thru service- the joint also has a small covered outdoor patio with a handful of tables- for you guys who want to eat "there."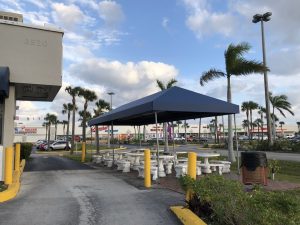 The joint is open Tuesday-Saturday 11am-10pm and Sunday 3pm-10pm… closed on Monday.