The Rockin' Magic Of Michael Trixx (Boca Black Box-Boca Raton)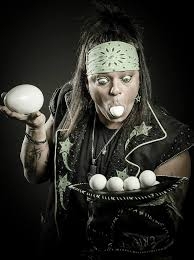 * The Rockin' Magic Of Michael Trixx.
Jeff Eats and Mrs. Jeff Eats saw Trixx in action a few months ago and I'm telling you guys- the man puts on a terrific fast paced super entertaining show!
Don't miss this guy!
Just announced…
The Rockin' Magic Of Michael Trixx
Sunday, November 17th, 2018 (7pm)
Boca Black Box Center for the Arts
8221 Glades Road Suite #10,
Boca Raton, Florida 33434
Box Office: 561.483.9036
Tickets: bocablackbox.com check goldstar.com for discount tickets
from bocablackbox.com
Get ready for an exciting night of eye popping magic with master magician Michael Trixx. This family friendly show is face paced and adrenaline based! High energy magic including the production of 10 LIVE birds! Illusions and magic ranging from classic to modern effects with an original twist!
With a background in music Trixx combines his two passions, Rock N' Roll and Magic to give an unforgettable performance. Live doves, parakeets, and pigeons appearing and vanishing from thin air, levitations, confetti blizzards, audience participation and visual magic second to none all make for a rockin' good time.
The energy Trixx puts out will leave you on the edge of hour seat and possibly prevent you from blinking! After performing six nights a week for over 20 years, these are NOT "just tricks "but honed Illusions sure to entertain all ages.
Michael's facial expressions alone will have you laughing out loud and the magic you'll witness will have you talking about it long after the show ends as you await the next time you can attend "The Rockin' Magic of Michael Trixx"