An Evening with Rita Rudner (Boca Black Box- Boca Raton)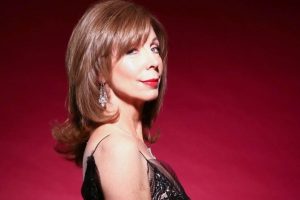 * An Evening with Rita Rudner.
Just announced…
If you want to see the legendary standup comedian- I would suggest that you buy your tickets now- because her three Boca Black Box shows are gonna be SRO affairs!
The Skinny:
An Evening with Rita Rudner
Thursday, March 28th, 2019 (8pm)
Friday, March 29th, 2019 (8pm)
Saturday, March 30th, 2019 (8pm)
Boca Black Box
8221 Glades Road Suite #10,
Boca Raton, Florida 33434
Box Office: 483.9036
Tickets: bocablackbox.com check goldstar.com for discount tickets
from bocablackbox.com
An Evening with Rita Rudner
After appearing in several Broadway musicals, including "Follies" and "Mack and Mabel", Rita Rudner began exploring the comedy clubs of Manhattan. Applying the same learning techniques she had acquired as a dancer to comedy, Rudner spent hours studying recordings by Jack Benny and Woody Allen and analyzing comedy construction.
Some of her credits include, "Rita Rudner's One Night Stand", her first solo HBO special, "Born to Be Mild" and "Married Without Children". She performed all over the country, filling Carnegie Hall in NY three times and the Universal Amphitheatre in L.A. twice. She's also performed sell-out tours internationally in Australia and England.
Rita is now officially the longest-running solo comedy show in the history of Las Vegas.