Selfie Subs (Riverview)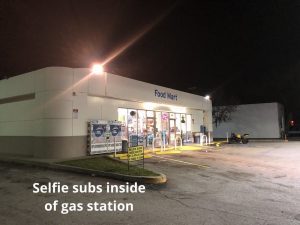 ***** Selfie Subs, 13202 Summerfield Boulevard, Riverview, Florida 33579, (813) 410-6142.
Got an absolutely dynamite sub/sandwich joint for you guys to checkout, Selfie Subs in Riverview.
Let me make this tale short and simple- Selfie Subs is an absolute homerun joint!
Selfie Subs is located in a Chevron Gas Station Food Mart. Order-pickup at counter. No indoor or outdoor seating. Menu of reasonably priced subs/sandwiches/wings. Open Monday-Friday 7am-8pm/Saturday 9am-2pm/closed Sunday.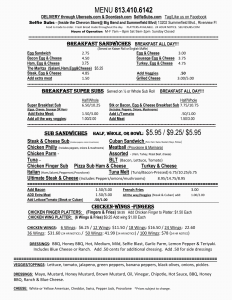 Jeff Eats and Mrs. Jeff Eats "discovered" Selfie Subs something like a week ago (during a gas fill-up) and I gotta tell you guys again, this joint is an absolute homerun!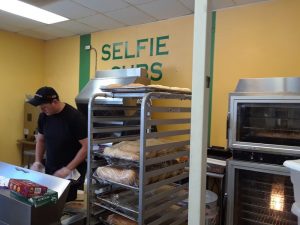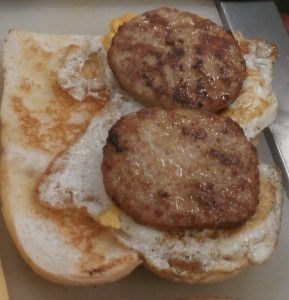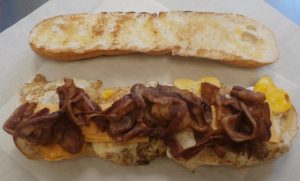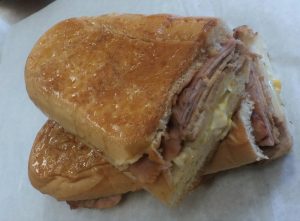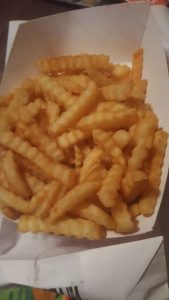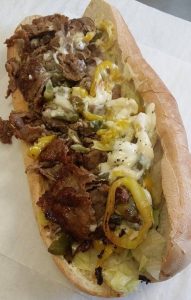 Trust Jeff Eats on this one- off the chart delicious stuff!- and if you guys can keep a little secret- the above pictured whole breakfast bacon/egg/cheese sub ($10.75) is worth the price of admission alone- but that's just between you guys and Jeff Eats!
You can check selfiesubs.com for menu/prices/info.