DISH OF THE WEEK (Sunday- 9/2/18- Deli-Boy Subs-Davie)
***** DISH OF THE WEEK (Sunday-9/2/18- Deli-Boy Subs).
One of Jeff Eats' favorite menu items…
HOT PASTRAMI WITH SWISS CHEESE SUB
$9.75 (whole $9.75, half $5.45)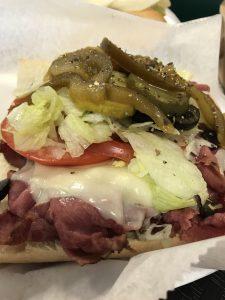 Deli-Boy Subs
11328 State Road 84
Davie
(954) 475-4034
deliboysubs.com
Latest Review: 5/18/17
For you Publix subs' fans out there- sorry guys, you've been fooling yourselves- try Deli- Boys Subs and you'll see (taste) what the real deal is all about!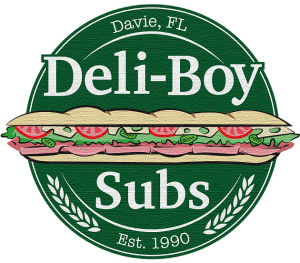 Posted on May 18th, 2017
*****Deli-Boy Subs, 11328 State Road 84, Davie, Florida 33325, (954) 475-4034.
Got a real good sub joint for you guys to checkout- Deli-Boy Subs in Davie.
For you guys who just arrived from Mars- order/pickup at the counter, handful of inside tables/handful of outside tables, hot/cold 1/2 or whole subs, salads!
Jeff Eats and a couple of buddies did a recent lunch- and I gotta tell you guys, real good quality stuff, hefty sandwiches, reasonable prices, nice soft rolls, very pleasant counter crew.
Looky here!
Like most- if not all of you guys, in my day, Jeff Eats has done his fair share of sub joints- and I'm telling you, that this joint is a winner!
Deli-Boy Subs is open Sunday 11am-6pm, Monday-Saturday 10am-8pm.
You can check menu/info at deliboysubs.com.