Dire Straits Legacy (Parker Playhouse- Fort Lauderdale)
* Dire Straits Legacy.
Jeff Eats just picked-up 4 tickets (for the curious- Jeff Eats, Mrs. Jeff Eats, Daughter Jeff Eats, Son Jeff Eats).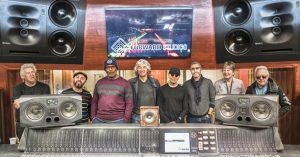 The Skinny:
Dire Straits Legacy
Thursday, October 4th, 2018 (8pm)
Parker Playhouse
707 Northeast 8th Street
Fort Lauderdale, FL 33304
Box Office: 954.462.0222
Tickets: parkerplayhouse.com
from parkerplayhouse.com
Dire Straits Legacy reunites original band members Phil Palmer, Alan Clark, Danny Cummings, Mel Collins, Trevor Horn, Steve Ferrrone and Marco Caviglia along with friends live on stage in a celebration of their iconic music.
Experience the magic of their unforgettable classics like Money for Nothing, So Far Away, Sultans of Swing, Walk of Life and more.