The Edwards Twins "A Night with the Stars" (Boca Black Box- Boca Raton)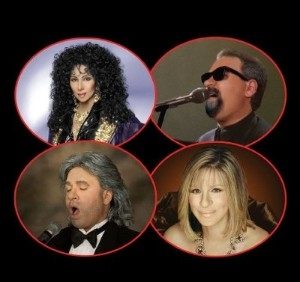 * The Edwards Twins "A Night with the Stars."
Just announced…
Two of the best impressionists in the world!
Trust Jeff Eats when I tell you- that The Edwards Twins make guys like Rich Little and Frank Gorshin look like amateurs.
Don't miss The Edwards Twins!
from bocablackbox.com
The Edwards Twins "A Night with the Stars"
Boca Black Box
8221 Glades Road Suite #10,
Boca Raton, Florida 33434
Box Office: 483.9036
Tickets: bocablackbox.com check goldstar.com for discount tickets
———
Sunday, February 24, 2019 at 2:00 PM & 7:30 PM
Monday, February 25, 2019 at 7:30 PM
Direct from Las Vegas, The Edwards Twins, The Brothers Who Look and Sound Like The Stars, is the Number 1 Identical twin and impersonation show in the world. The most unique show you will ever see.
People Magazine Raved, "Flawless vocals & visuals, the Edwards Twins in many ways are better than watching the real thing." -EXTRAORDINARY TALENT!- THE NBC TODAY SHOW
Anthony & Eddie Edwards are considered by most of the major newspapers, magazine and TV shows in the country as the most talented twins in the world today. Weather it's playing piano, dancing, acting, singing or doing over 100 impressions of the top super stars in the world, The Edwards Twins will WOW all age groups from 5 years old to 100.
The host of THE NBC TODAY SHOW said,"it's the most phenomenal act I have ever seen in my lifetime."
Impressions of: Barbra Streisand, Andrea Bocelli Bette Midler, Elton John, Neil Diamond, Billy Joel, Tina Turner, Cher, Rod Stewart, Pavarotti, Diana Ross, Elvis, Stevie Wonder, and Ray Charles just to name a few all in one show.
The Boston Globe amazingly wrote, The Look-a-likes are startling and amazing! These Celebrities illusionists will make you forget that you're watching a pair of identical twins, and make you think you're in Las Vegas watching a night of 100 Stars.