Mr. Penguin (Tampa)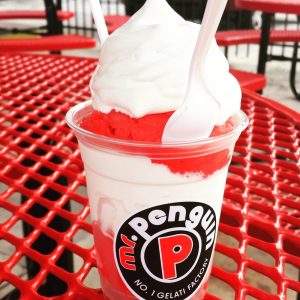 ***** Mr. Penguin, 1920 West Platt Street, Tampa, Florida 33606, (813) 251-5750.
Got a real good Italian ices/soft serve/gelati stand for you guys to checkout- Mr. Penguin in Tampa.
Last week, Jeff Eats, Mrs. Jeff Eats, Daughter Jeff Eats and Son Jeff Eats discovered Mr. Penguin and I am telling you- definitely some of the best Italian ices, soft serve and gelati that we've had down here in Florida!
Simple concept- order-pickup at window, in house made Italian ices/ soft serve, covered outdoor patio table seating.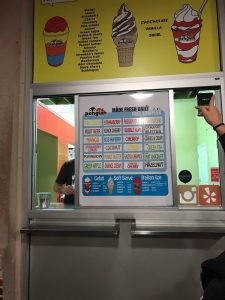 Like I said 2 seconds ago, delicious Italian ices, soft serve and gelati- just between you guys and Jeff Eats, I've been eating Italian ies and soft serve for something like 68 years- trust me I know my sh@t when it comes to Italian ices and soft serve and this Mr. Penguin joint's stuff is off the chart good!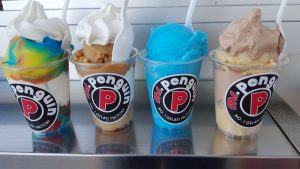 Mr. Penguin is open Monday-Thursday 12 pm – 10 pm, Friday 12 pm – 11 pm, Saturday 11 am – 11 pm, Sunday 11 am – 10 pm.
You guys guys can check mrpenguinice.com for menu/prices/info.