Elton Dan & The Rocket Band (Boca Black Box- Boca Raton)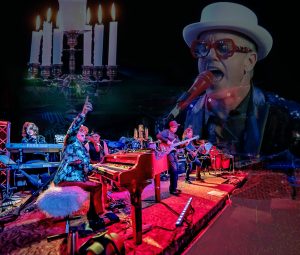 * Elton Dan & The Rocket Band.
You'll swear- you're watching the real guy…
Just announced…
Elton Dan & The Rocket Band
Thursday, October 25, 2018 at 8:00pm
Boca Black Box Center for the Arts
8221 Glades Road Suite #10,
Boca Raton, Florida 33434
Box Office: 483.9036
Tickets: bocablackbox.com check goldstar.com for discount tickets
from bocablackbox.com
Elton Dan and his 8-piece band show pays tribute to one of the all-time greatest artists ever: ELTON JOHN. Elton Dan's rapport and stage presence is second to none and his magical piano playing has a way of engaging you in the full ELTON experience. Before you know it, you're captivated by his incredible band including backup singers, and thrilled with the over the top costumes and high energy performances just like ELTON in days past. Elton Dan has performed for gatherings of 2000+, but gives each listener the feeling that they are sharing the intimate emotions of the much loved music with just them.