Stewie Stone…A Night with the Ex Friars (Boca Black Box- Boca Raton)
* Stewie Stone…A Night with the Ex Friars.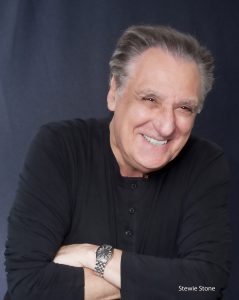 On Friday, August 10th, 2018 – you'll swear (that is if you bought a ticket!)- it's 1973 and that you're sitting in "YOU PICK YOUR SHOWROOM"- The Concord, Grossinger's, Brickman's, Brown's Hotel, Kutsher's Hotel and Country Club, the Nevele, Friar Tuck Inn, Gibber's, Gilbert's, Granit, the Woodbine Hotel, the Heiden Hotel, Irvington, Lansman's, The Laurels Hotel and Country Club, The Pines Resort, Raleigh, Silverman's River View Hotel, Stevensville, Stiers, the Tamarack Lodge, the Olympic and the Windsor Regency as- legendary Borscht Belt Comedian- Stewie Stone has a packed Boca Black Box crowd screaming non-stop from laughter!
No bs- Jeff Eats and Mrs.Jeff Eats have been Stone fans since 1973- and to this very day- the guy still cracks us up!
Don't miss Stewie Stone!
The Skinny:
Stewie Stone…A Night with the Ex Friars
Friday, August 10, 2018 (8:00 PM)
Boca Black Box Center for the Arts
8221 Glades Road Suite #10,
Boca Raton, Florida 33434
Box Office: 483.9036
Tickets: bocablackbox.com check goldstar.com for discount tickets
from bocablackbox.com
Stewie Stone is living proof you can't take the kid out of Brooklyn. Even his name "Stewie" comes direct from Flatbush. His fame and fortune turning point came when Stewie opened for Frankie Valli & The Four Seasons in a Fort Lauderdale nightclub. He then spent four years touring with the group and managed to play virtually every major nightclub in the States. He hit the jackpot when he arrived in Las Vegas. He's opened for Paul Anka, Dionne Warwick, Ben Vereen, Bobby Vinton, Cher, Engelbert Humperdinck, just to name a few. He earned himself the reputation of being one of the best co-bills in the business. After over thirty years of friendship, Stewie still goes on tour with Frankie Valli. For the past 10 years, he has been the Vice-President of the famous Friars Club in NYC, and is their main MC and Roast Master.