Giovanni's Pizza (Boca Raton)
***** Giovanni's Pizza, 21401 Powerline Road, Boca Raton, Florida 33433, (561) 483-7900.
Real short story to tell you guys…
Last night- I had a couple of guys doing some handyman stuff around my Boca Raton home. The guys took a dinner break and brought back 2 pizzas from Giovanni's Pizza (a hole in the wall pizza joint which maybe has 5 tables- which I must have driven-by something like a 1,000 times, but had never tried) and I helped myself to a couple of slices from each pie!
Both the New York Style Pepperoni Cheese Pizza and the Chicago Deep Dish Pizza were seriously off the chart delicious!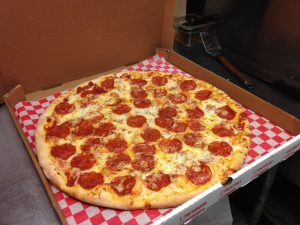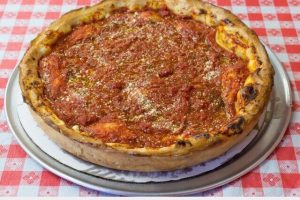 That's the story in a nutshell.
Based on the pizza, in the near future- I'm definitely gonna make it my business to get over to Giovanni's and try some of its other stuff-out!
Giovanni's is open Tuesday-Sunday 4pm-midnight/closed Monday.
You can check menu/prices/info at giovannispizzaofboca.com.