Art's Sandwich Shop (Orlando)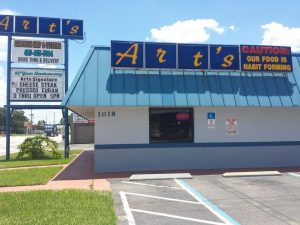 ***** Art's Sandwich Shop, 1018 South Blossom Trail, Orlando, Florida 32805, (407) 425-7814.
Got a real good sandwich joint for you guys to checkout- Art's Sandwich Shop in Orlando.
Simple tale to tell- the joint has been around for something like 43 years, order/pickup at the counter, drive thru, menu of salads/hot & cold subs & sandwiches/hamburgers/hot dogs, handful of sides & other stuff, inside table seating, open Monday-Friday 9am-4pm/closed Saturday-Sunday.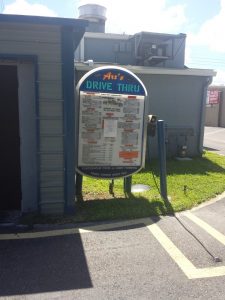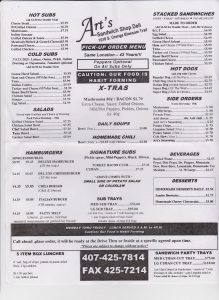 Long story short, a couple of days ago- Jeff Eats and Mrs. Jeff Eats discovered Art's Sandwich Shop for lunch- and I gotta tell you guys that the joint's reasonably priced food was absolutely delicious!
Now, I'm not sure on this- but I'm kinda thinking that Art's Sandwich Shop hasn't remodeled itself since it first opened- trust me when I tell you, that its "worn look" definitely added a certain charm to Jeff Eats and Mrs. Jeff Eats' eating experience!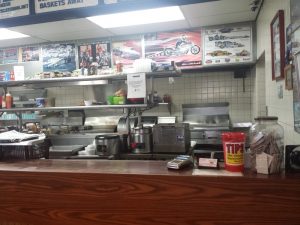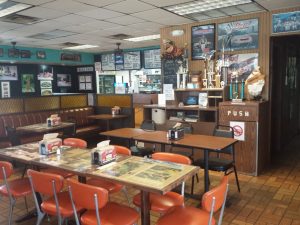 Anyway- like I said 6 seconds ago, reasonably priced delicious food!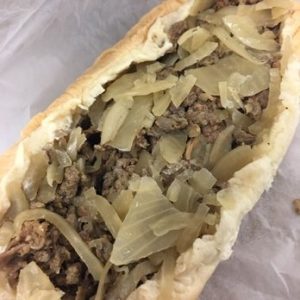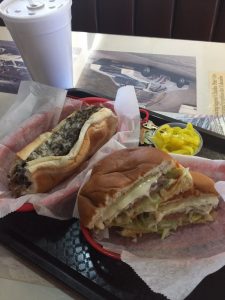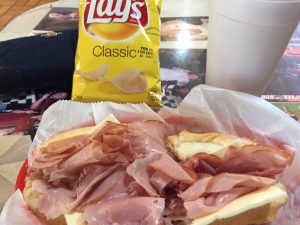 Let me wrap Art's Sandwich Shop up for you guys by saying, staying in business for- something like 43 years ain't exactly a walk in the park…
Jeff Eats and Mrs. Jeff Eats really enjoyed Art's Sandwich Shop- for menu/info checkout artscatering.net.