Ventriloquist Willie Tyler & Lester (Boca Black Box- Boca Raton)
This article first appeared on 6/7/18. I just checked the Boca Black Box- box office (bocablackbox.com) and goldstar.com (discount tickets) and there are some really good seats left for tonight- Friday, July 13th, 2018 (8pm) & tomorrow- Saturday, July 14th, 2018 (8pm) shows.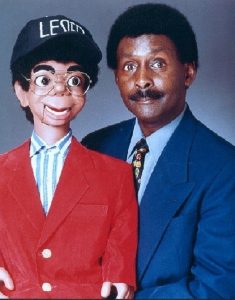 Posted on June 7th, 2018
*Ventriloquist Willie Tyler & Lester.
Just announced…
The legendary "duo" makes a rare public appearance…
Friday, July 13th, 2018 (8pm) & Saturday, July 14th, 2018 (8pm)
Boca Black Box
8221 Glades Road Suite #10,
Boca Raton, Florida 33434
Box Office: 483.9036
Tickets: bocablackbox.com check goldstar.com for discount tickets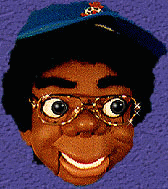 from bocablackbox.com
"Saw me open and count my rings." That's the answer Willie Tyler's little buddy, Lester, gives when asked how old he is. Willie began to see Ventriloquists like Paul Winchell, on TV .He started performing in Detroit, Michigan at the age of ten. While still in grade school he took a correspondence Ventriloquist course from a Popular Mechanics magazine Ad. Between school and delivering newspapers, Willie would find time to perform in variety shows and talent contests. This is where he developed his craft. After four years in the U.S. Air Force Willie returned to Detroit and a few years later signed with the Motown Record Corporation. For the next eight years he and Lester toured with all the Motown greats Smokey Robinson & The Miracles, Diana Ross and The Supremes, Little Stevie Wonder, Marvin Gaye, and The Four Tops, just a few of the up and coming musical artists back in the day. Lester says he was a member of the Group- The Four Tops when they were called THE FOUR TOPS AND A STICK! Their TV credits are impressive. They include appearances on the Tonight Show (NBC) ABC Weekend Specials, "Pacific Blue" (USA Network) "In The House." (NBC) The Jimmy Kimmel Show (ABC)" and their very successful appearance on The Late Show Starring David Letterman.(CBS) They have also been seen in numerous TV commercials: McDonalds and Maxwell House Coffee to name a few. Lester is a humorous little fellow and he sings pretty good too! Although he was born in the woods and worked his way out. Once you have seen him in action you will never forget this little "chip off the old block!