Augie's Bistro (Jupiter)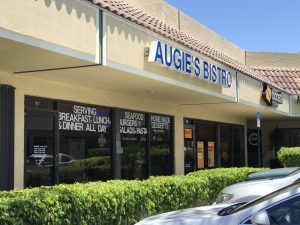 ***** Augie's Bistro, 711 West Indiantown Road, Jupiter, Florida 33458, (561) 745-0058.
Got a real good hole in the wall- all day breakfast/lunch/dinner diner for you guys to checkout- Augie's Bistro in Jupiter.
Simple concept at work there…5 4-top tables/6 counter seats, reasonably priced eclectic menu, open Monday-Saturday 7am-9pm/Sunday 7am-1pm,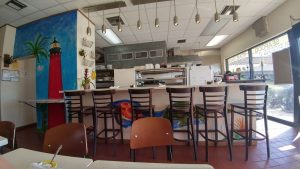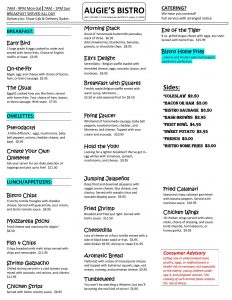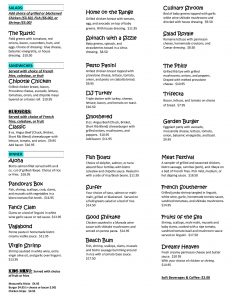 Jeff Eats, Mrs. Jeff Eats and another couple recently did lunch at Augie's Bistro and as they say on America's Got Talent- Augie's Bistro "got 4 yeses." While we're on the subject of AGT, I don't know about you guys- but I just don't don't like that Heidi Klum!
Anyway…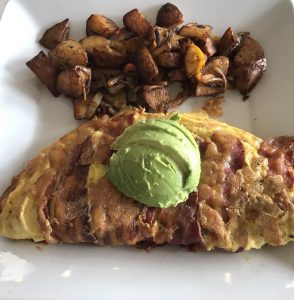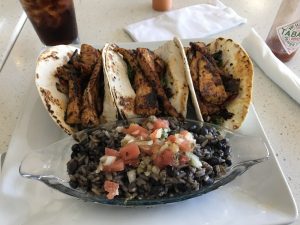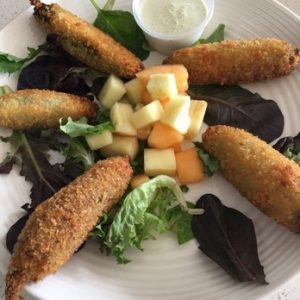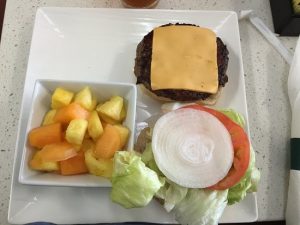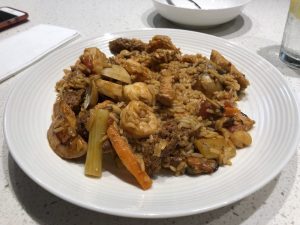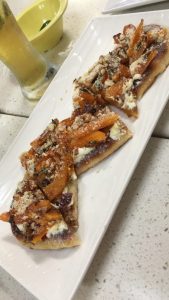 Let me wrap Augie's Bistro up for you guys by saying- when you can get 4-65+ year old transplanted to Florida Jewish Brooklynites to agree that 6 out of 6 dishes were all delicious- you got a joint that you gotta try-out for your yourself!