Winn-Dixie: Stuff The Bucket (Boca Raton)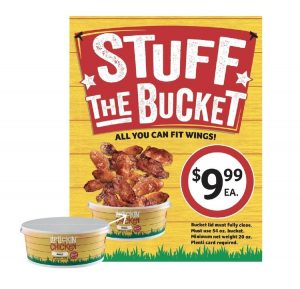 ***** Winn-Dixie: Stuff The Bucket.
Last night I found a great deal for you guys to checkout- Winn-Dixie: Stuff The Bucket.
Real simple concept…Winn Dixie has a self serve "wing bar" (which I first told you about on 11/11/16) teriyaki/ barbecue/ fried/ roasted / buffalo wings-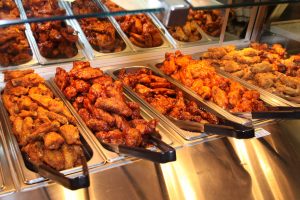 and now for just $9.99 you get to fill a Winn-Dixie 54oz bucket with any combination of wings that you'd like!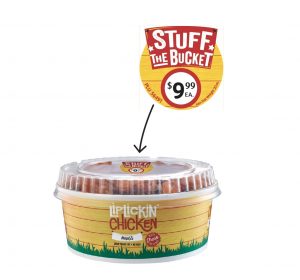 Just so you know, last night Jeff Eats did-his stuffing at the Winn Dixie, 7024 Beracasa Way, Boca Rston, Florida 33433, (561) 368-5442 and if you "stuff" like I did with-only "flats"- you should be able to fit (I mean stuff) 28 wings into the bucket!
For the curious, my combo included all 5 types of wings with the teriyaki/barbecue/buffalo killing it and the roasted/fried wings- ok- but definitley nothing to write home about!
You guys can check winndixie.com for info/store locations.