The Burger Inn (Melbourne)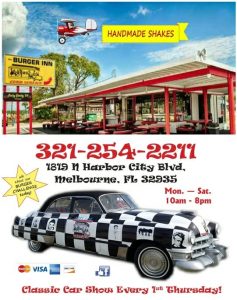 ***** The Burger Inn, 1819 North Harbor City Boulevard, Melbourne, Florida 32935, (321) 254-2211.
Got a terrific burger joint for you guys to checkout, The Burger Inn in Melbourne!
You heard right (actually, it's read right) TERRIFIC!
Real simple tale to tell- the joint has been around since 1952. Wait-staff service- handful of inside counter seats/ outside tables / eat in your vehicle.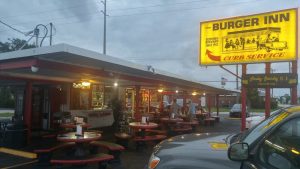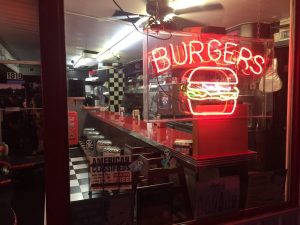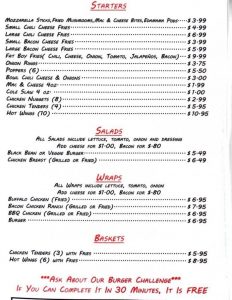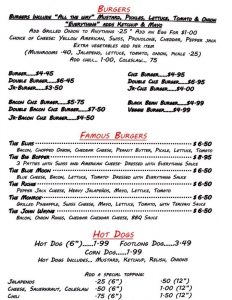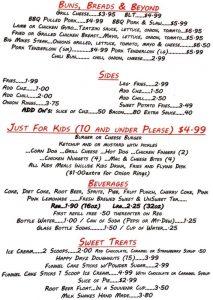 Yesterday- Jeff Eats and Mrs. Jeff Eats found this joint and I gotta tell you, TERRIFIC! Come on! 1952- flat top grilled burgers, french fries, onion rings!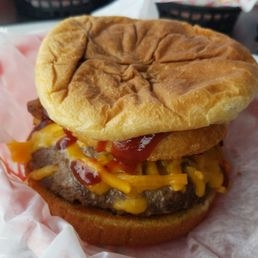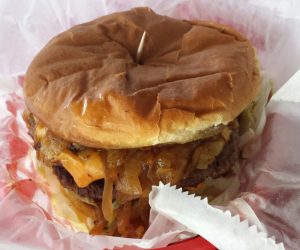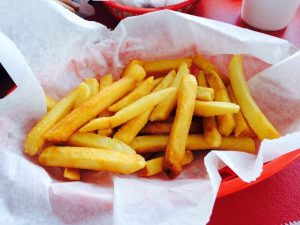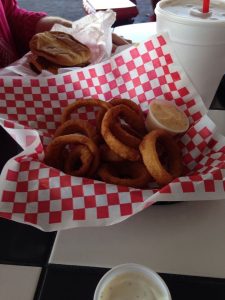 Now just between you guys and Jeff Eats- why someone wouldn't be happy with just a cheeseburger/ french fries/ onion rings/ Coke and a load of ketchup- is beyond me…that said, if you just happen to be one of these malcontents- you will find (if you check the above The Burger Inn menu) plenty of other stuff to eat, so you won't starve- if for some reason you should one day find yourself at The Burger Inn in Melbourne, Florida.
The Burger Inn is open Monday-Saturday 10am-8pm.