DISH OF THE WEEK (Sunday- 6/24/18- China Casa- Hialeah)
***** DISH OF THE WEEK (Sunday- 6/24/18- China Casa).
One of Jeff Eats' favorite menu items…
BBQ RIBS
$10.50 (5 ribs), $17.95 (10 ribs)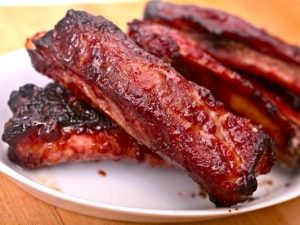 China Casa
3300 West 84th Street
Hialeah
(305) 698-3881
chinacasatogo.com
Latest Review: 12/11/14
I just "picked" China Casa's bbq ribs to get the conversation going- trust me, everything is good there!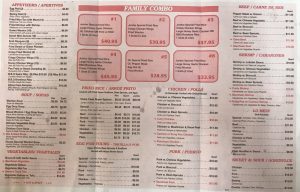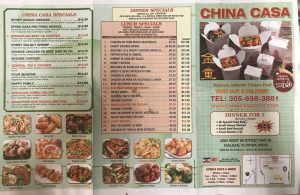 Posted on December 11th, 2014
***** China Casa, 3300 West 84th Street, Hialeah, Florida 33018, (305) 698-3881.
Got an absolutely dynamite Chinese takeout joint for you guys…China Casa in Hialeah.
For the record, Jeff Eats- first told you about China Casa on February 4, 2014- I was back for "Round #2" yesterday-and this outing warranted another-rave review!
So…
If you are looking to eat-there, its got the "obligatory" Chinese takeout 2-tables in the front of the house…like I said 3-seconds ago, this is a takeout joint.
Right off the bat…Jeff Eats loved China Casa's food. For you guys looking for "authentic" Chinese stuff, sorry!.. The joint is 100% American Chinese–you know-won ton soup, egg rolls, pan fried dumplings, bbq spare ribs, sweet & sour chicken, roast pork fried rice, pepper steak…
I could give you- facts and figures and a pecking order, but -I'm not…just trust Jeff Eats- when I tell you, China Casa is one of the best Chinese takeout joints that I've had the pleasure to do business with down here in Sunny South Florida.
You can check menu/prices at chinacasatogo.com.
China Casa is open Tuesday-Thursday 11am-9:30pm, Friday-Saturday 11am-10pm, Sunday noon-9pm, closed on Monday.