Gladys Knight (Au-Rene Theater at THe Broward Center for the Performing Arts- Fort Lauderdale)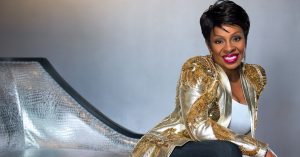 * Gladys Knight.
Tickets for Gladys Knights'- Thursday, January 24, 2019 (8pm) show at the Au-Rene Theater at The Broward Center for the Performing Arts, 201 Southwest 5th Avenue, Fort Lauderdale, Florida 33312, (954) 462-02222- go on sale this morning at 10am at browardcenter.org.
Jeff Eats and Mrs. Jeff Eats are long time BIG fans. We saw Knight in concert last year and trust me when I tell you, that the old bird- has still got it!
Don't miss Gladys Knight!
from browardcenter.org
Known as The Empress of Soul for a reason, Hollywood Walk of Famer and Rock and Roll Hall of Famer Gladys Knight has enjoyed massive hits in virtually every category including pop, gospel, R&B and adult contemporary. Her amazing catalog of #1 hits includes "Midnight Train to Georgia," which remains one of the most famous Motown records to date and was honored as one of the greatest songs of all time by Rolling Stone Magazine. This seven-time Grammy award-winning icon will bring down the house with her smooth vocals in this special Knight to remember!